Don't you just love the simplicity and crispness of coastal décor?
I adore the airy, billowy look of coastal homes, with their color palette of whites, blues and neutral shades, and the windows that give you the views of the beach. One of the things I love about coastal décor is that it aims to accentuate and complement the beauty of the exterior scenery.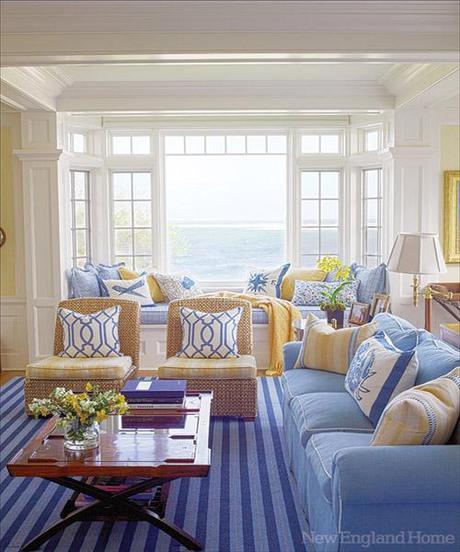 If you live in an urban area that's far away from the beach but love this design style, you can still incorporate it in your home. You can achieve this with a few simple and inexpensive re-dos. I'm going to give you some design tips to help you bring a little bit of the coast to your home.
1. Because this style of design assumes a lot of sunshine, lighting plays an important part in it. I'm sure you're aware that the color that's most prominent in coastal design is white. That's because white doesn't make the space look dark; it acts as an illuminator brightening up the room. If your home not privy to a lot of sunlight, add lamps to help create a light-filled environment. If you can, paint the room white or a light pastel color.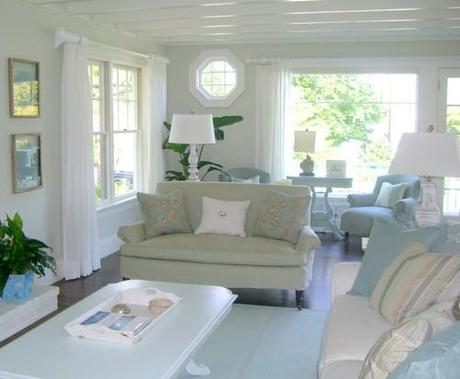 2. Your choice of bed fabrics should be cotton and linen, because the summer sunshine requires fabrics that breathe. After you wash them, hang them out to dry on a clothesline. There's nothing that appeals to your senses than the smell and touch of linens dried in the sun! It's like an aphrodisiac.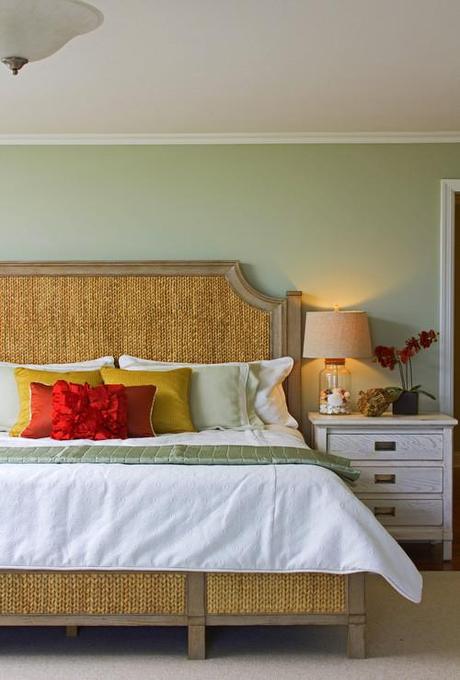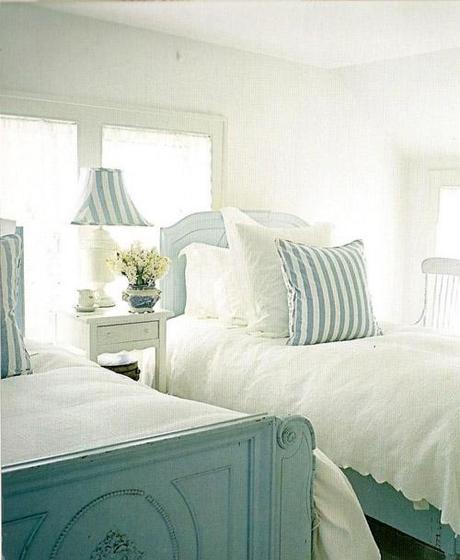 3. For furniture, get pieces that have natural or organic materials such as rattan and wicker. They bring the outside to your interior by adding warmth and texture. Other materials to consider are jute and sea grass.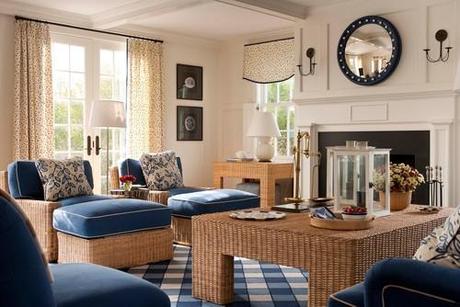 In this room, woven rope is used to create a space that's visually exciting because it's so unexpectedly textural. It's fabulous!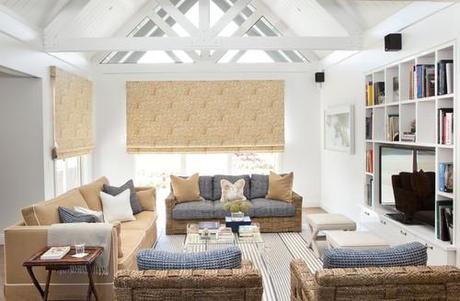 Slipcovers are an inexpensive alternative. An added bonus is that they are machine washable.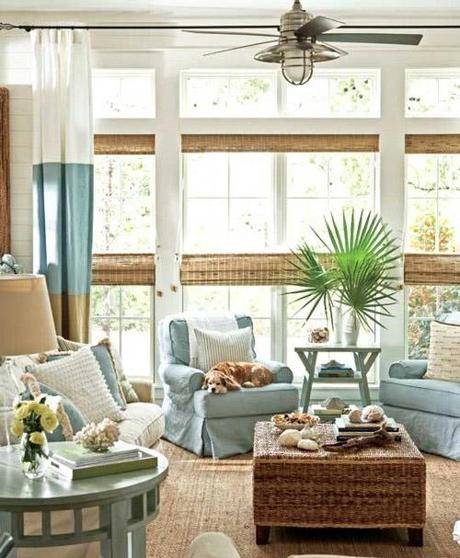 4. Window treatments should light and billowy. Fabrics that give you this look are muslin and sheers. You want your treatments to dance with the summer afternoon breeze.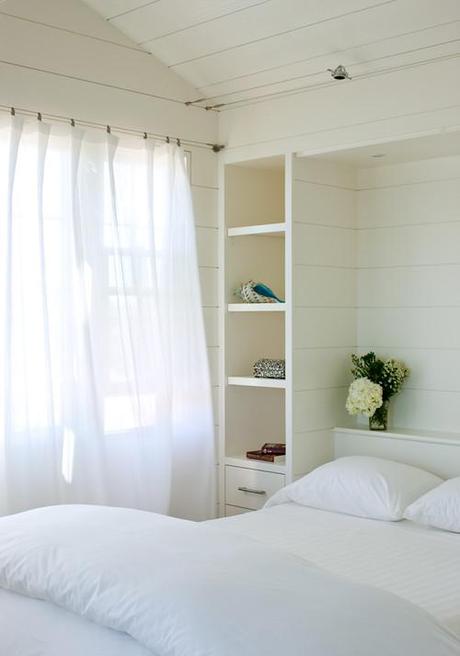 Maybe you'd like your treatments to be a little sturdier and give you some privacy. Bamboo is a great choice for the coastal design look.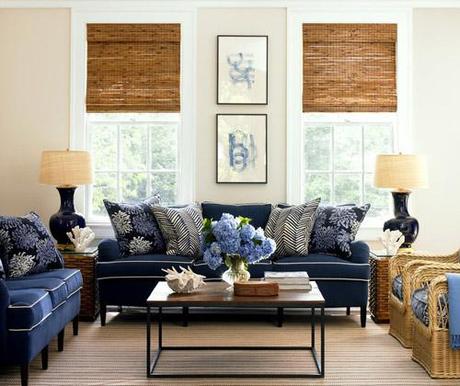 5. Don't neglect your laundry room. In the coastal design world, laundry rooms are a must. It's where all those beach towels, bathing suits, shorts etc. gets cleaned, so go ahead and give it a beachy look.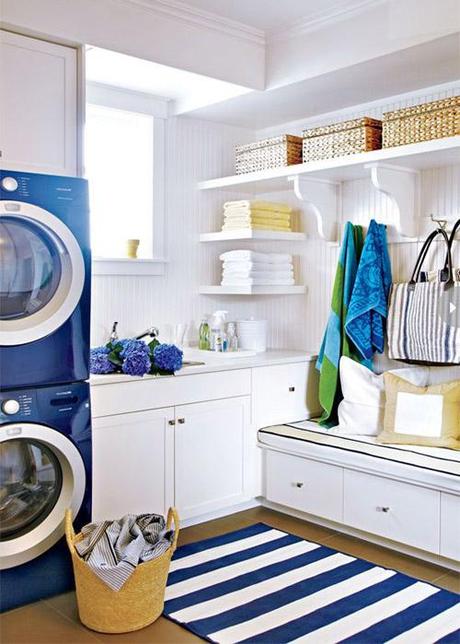 6. Bathrooms should be included in your remodeling. In this bathroom, starfish, blue soaps and white towels add to the ambiance. Simple is sometimes the best way to go.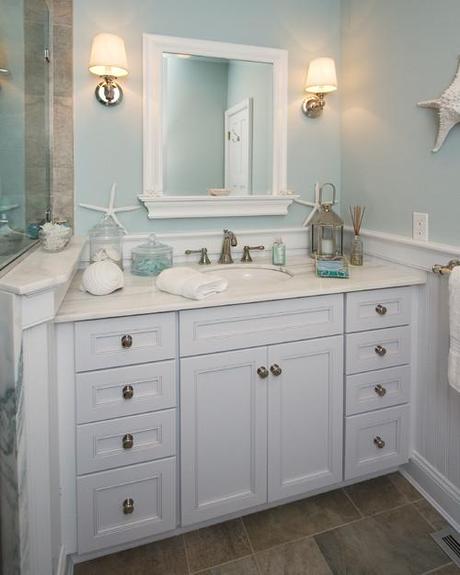 The kids, of course, protest loudly when they have to come inside and take a bath. Make the bathroom fun by decorating with touches of the beach scene around them. They'll love that.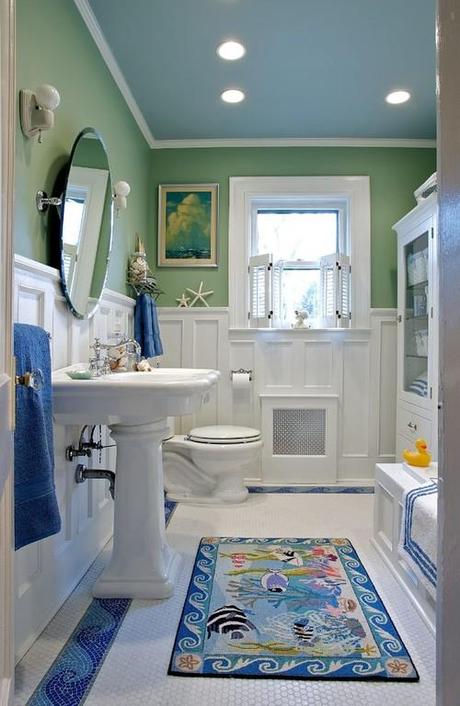 7.  Accessories don't have to expensive! You can use pieces of driftwood, seashells, or other items that you find alongside the beach, incorporating them into this design style. Other popular accessories are boat motifs, are easily found at your local arts and craft store.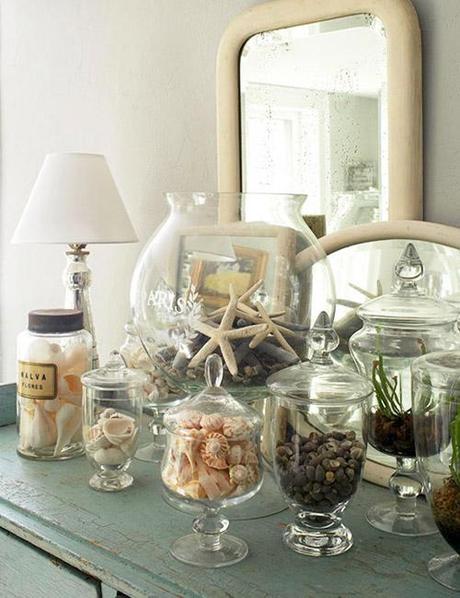 Colorful seashells are glued unto a mirror is so simple and yet contributes to the feel and look of coastal design.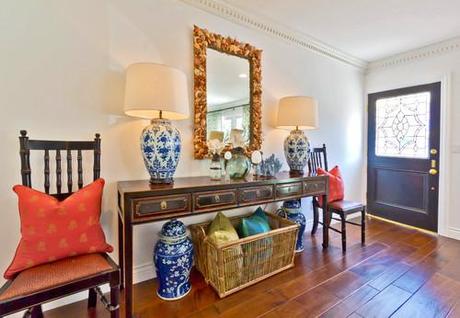 These are just a few ideas on how you can achieve the coastal design look in your home. Are you tempted to give it a try?
Simone