Feet aren't a nice subject and especially not toes and toe nails. I hate my feet. I hate cutting nails. I am always scared cutting my children's nails incase I hurt them with cheap "not so good" clippers.
When I got asked to try out the Clyppi toenail clippers I was a little unsure if it was really something I would want to use, but decided to give it a go anyway.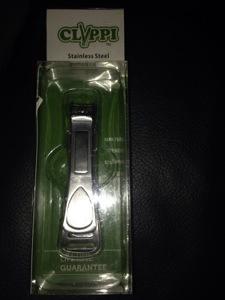 Unlike other nail clippers, the CLYPPI feels and looks very sturdy and strong. There is a good weight to them which says to me they are top notch of the range. They are made high quality stainless steel and finished with Matt brush steel. Nothing is added to these clippers that could fall off. There are no cheap plastic parts it's just pure steel throughout.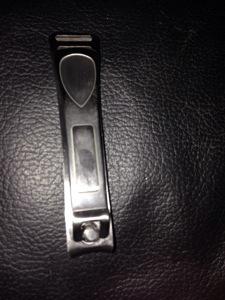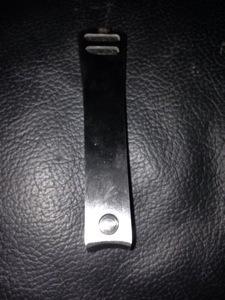 The Clyppi comes with a very useful nail file which is integrated into the lever, thus saving the hassle of trying to find a separate nail file.
The clipper is designed in a way to fit comfortably in the palm of the hand. It is vert easy to use and cuts with ease and precision. It trims the nail at an even clean length reducing the risk of cracking and splitting.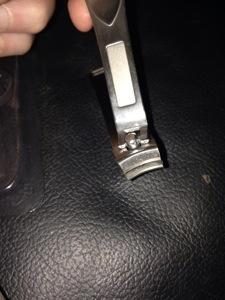 Ryan has slight problems with ingrowing toenails. I am thinking this is due to his nail being cut wrongly or unevenly in the past, albeit not by me. He is therefore extremely wary about people touching his feet and toes and more so when it comes to his nails being trimmed. I was therefore a little surprised when he asked if he could use the Clyppi clippers on his nails. I sat down and showed him what to do and supervised to make sure he didn't harm his self. As the Clyppi clippers are much better quality than anything he has used before I am hoping these may assist a little in his toenails getting better.
Although the Clyppi is designed for toenails. I don't see any reason why they can't be used on fingernails too.
The Clyppi toenail clipper can be purchased on Amazon for £12.47 and is eligible for free super saver delivery.