No clue! Confused!
Don't worry we have it!
Cloudways is the Answer!
The platform provides reliable and affordable cloud hosting for WordPress websites. Read this review to learn more.
Finding the right web hosting for your WordPress website can be quite difficult. With so many options out there, it can get very confusing.
So, how do you choose the most reliable, most affordable and the fastest cloud hosting for WordPress? Here, I have reviewed Cloudways - a web hosting platform I have personally used and vouch for.
We have done a Cloudways Video Review: Do Check It Out-
This unbiased review of Cloudways highlights its features, pros, and cons. It will help you decide if it is the right platform for you.
Cloudways Review 2019: How To Set-Up Cloways Hosting
About Cloudways - The Fastest Hosting for WordPress
Developed in 2011, is based in Malta. In the seven years since its inception, it has emerged as one of the global leaders in the web hosting landscape.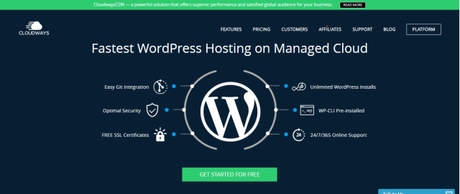 Cloudways offers a managed hosting platform for entities, such as digital agencies, e-commerce stores, startups, freelancers, developers, and bloggers. Their industry-leading platform takes away all the hosting hassles and provides its users an incredible experience. Their servers reside in more than 25 locations around the world, including Canada, Brazil, France, Singapore, and Australia among others.
What Makes Cloudways Unique
Here's how Cloudways differs from other cloud hosting providers:
Easy Migration: They allow you to migrate your website to different servers in various data centers across the globe.
Faster Loading Times: Their incredible CDN ensures greater speed.
Secure Environment: All of their servers are independent of each other. This means that if one of the servers goes down, the rest do not suffer.
Scalability: Cloudways allows you to add resources depending on traffic spikes and increasing needs.
Pay-as-you-go Model: This allows you to only pay for the resources you use.
Setting up Your Account and Launching Your Server
In order to launch your own account, follow these really simple steps:
Step #1: Create an Account on Cloudways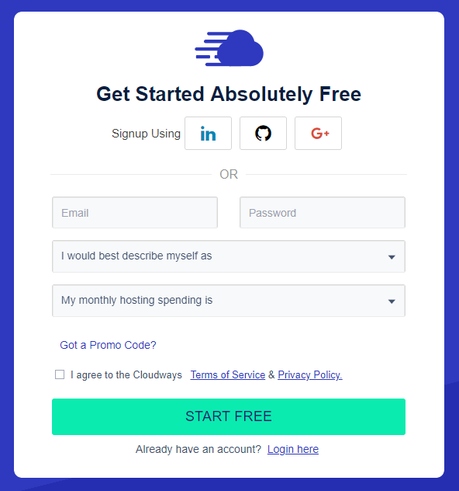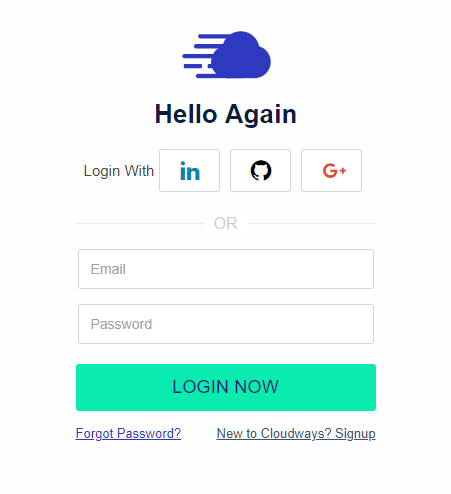 Step #2: Launch Server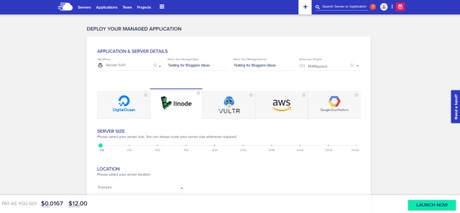 The Cloudways Server Management Stack
Setup and Access Your Master Credentials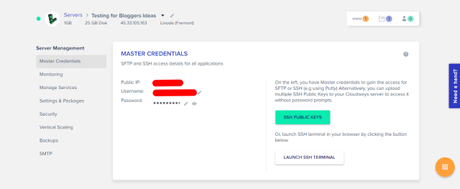 Monitoring the Performance of Your Web Application

Use Manage Services to Enable Different Server Resources
Set your Server Package Details via Settings & Packages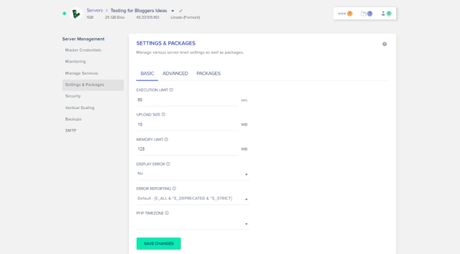 Customize Your Application's Security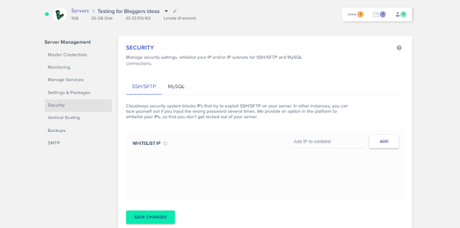 Get On-Demand Resources with Vertical Scaling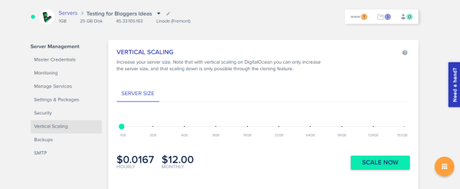 Keep Your Website Safe with Backups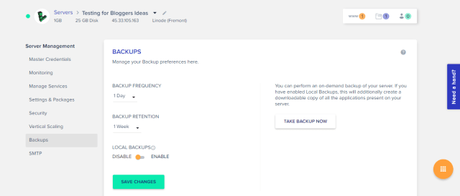 Service Add-Ons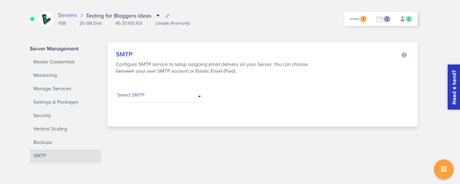 Application Management
Access Details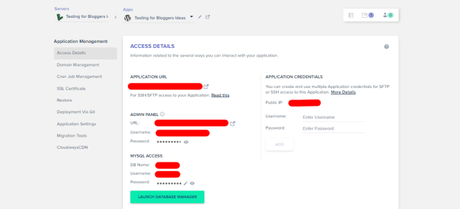 Enable Your Own Domain with Domain Management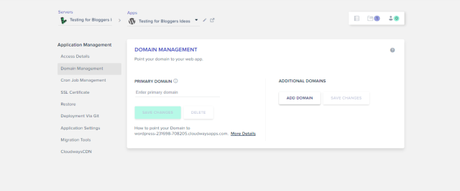 Automate tasks with Cron Job Management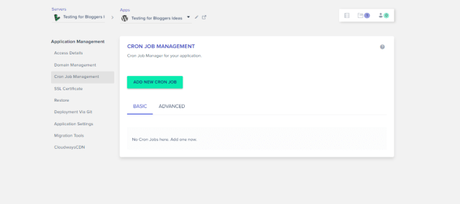 Install an SSL Certificate to Enable Secure Transmission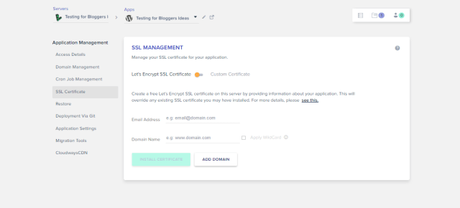 Restore your Website Backup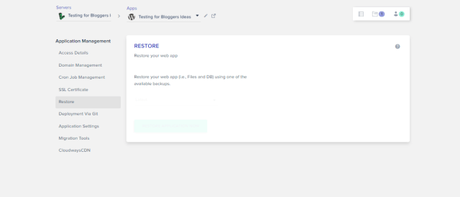 Deploy Your Application via Git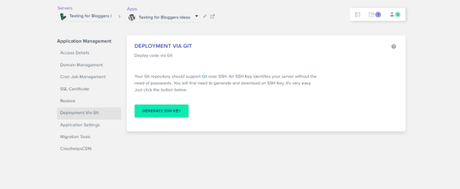 Configure Your Applications via Application Settings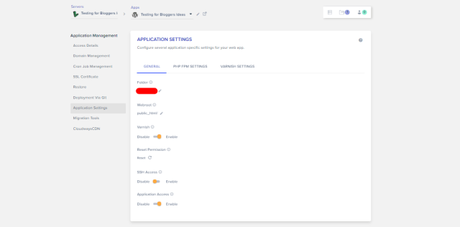 Migrate Websites Using the Migrator Tool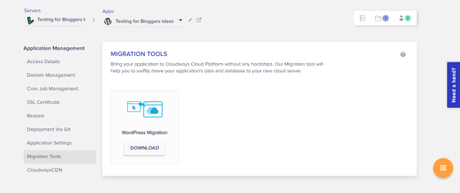 Use CloudwaysCDN for Enhanced Website Performance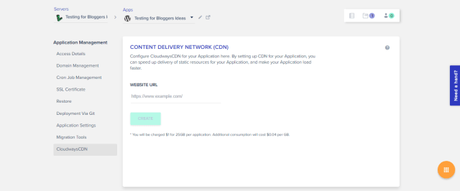 Enable Additional Application Add-Ons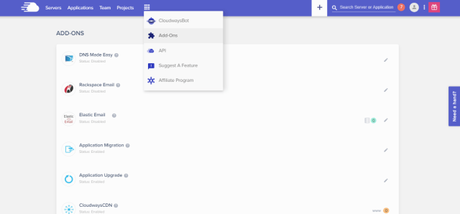 The CloudwaysBot

Work with Teams & Projects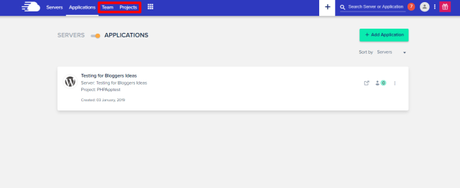 Cloudways Discount Coupon Promo Code January 2019
Simply add promo code "CWBlOGIDEA" when you sign-up with Cloudways and 15$ credit will be applied automatically. You can also start with 30 days free trial of Cloud hosting with Cloudways and your discount will be applied automatically when you upgrade to higher plans.

Promo code: CWBlOGIDEA Offer: $15 free hosting credit.
Some Incredible Features of Cloudways
Let's dig a little deeper and learn about some other features of Cloudways:
Cloudways' servers run at incredibly fast speeds. As a user, you can be very sure that your content is being delivered without any hiccups.
With Cloudways, your WordPress website is hosted in a dedicated environment. This means that unlike shared hosting, other websites on the server will not pull away resources from your websites. The speed and performance of your website do not get compromised at any cost.
Cloudways provide a free cache plugin called Breeze. All of their hosting plans come with built-in advanced cache plugin.
Cloudways provides Redis support that improves your website's database performance. Combined with Apache, Nginx, and Varnish, your website performs beyond expectations.
Cloudways' exclusive CDN ensures quick delivery of content to users across the globe.
With their auto-healing servers, Cloudways minimizes website downtimes.
Here's what some of Cloudways' users have to say about its speed:
Robust Managed Security
Cloudways does not just provide enhanced performance, it also offers robust security to its users. With cyber crimes on the rise these days, you can trust Cloudways for your sensitive data. Here are some of its security features:
OS-level firewalls for enhanced server security
Consistent firmware upgrades and security patches
1-click free SSL certificate installation
IP whitelisting
Two-Factor Authentication (TFA) for your account
Free automatic backups to your data and images
Remarkable Customer Support
Customer support is also very important when choosing a web hosting provider. You want your website to run smoothly without any hiccups.
But problems do occur. In those times, you want your cloud service provider to be available.
With Cloudways, you do not need to worry about that. You can easily get in touch with their customer success team through live chat or by submitting a ticket. You can also request a call and talk to their representative in business hours.
They also have an active community of members who are more than happy to share their knowledge and expertise. Their Knowledge Base contains useful articles about topics, such as Server Management, Application Management, Add-Ons Installation, etc.
Here's one of their users talking about their customer support:
Rigorous Website Monitoring
Cloudways provides you with peace of mind with 24/7 monitoring. You can view around 16 server performance metrics to check your website's performance through the Cloudways dashboard.
The CloudwaysBot is a virtual assistant that provides real-time updates on your websites and monitors your website's performance. With insights from the AI bot, you can optimize your servers and applications accordingly.
CloudwaysBot can also integrate with your Email, Slack, HipChat and other third-party platforms.
Finally, with new Relic Integration, you can easily troubleshoot issues to ensure that your progress is not thwarted.
Although Cloudways provides the fastest hosting for WordPress, they are missing certain features. Let's discuss their cons to give you a better idea.
The absence of Domain Name Registration Service
Cloudways does not offer paid or free domain name registration. This implies that before you sign up with them, you will have to get a domain name registered from a third-party.
What's more, it's quite a hassle to point the domain name after you have signed up. This might be one reason why users might opt for a hosting platform that offers domain name registration.
Cloudways is a PaaS or Platform-as-a-Service. This means that it does not contain the traditional cPanel or Plesk. cPanel and Plesk are comprehensive dashboards that allow easy management from one place.
Although Cloudways does offer its console, it might be difficult to use for the novice user.
With Cloudways hosting, you do not get integrated email accounts. Users have to pay for each email account which can be quite expensive if you run a large business and need many email accounts.
However, they do offer email services as a separate paid-on called Rackspace email add-on starting at around $1/month for each email address. They also have a custom SMTP add-on for outgoing/transactional emails.
Cloudways' Hosting Plans and Pricing
Cloudways offers incredible managed hosting plans from five infrastructure providers. They are suitable for all kinds of website size, complexity, and budget.
Let's take a look at each of their plan separately:
DigitalOcean: These plans range from $10/month to $80/month, RAM from 1GB to 8GB and processors from 1 core to 4 core.
Linode: Linode offers plans starting from $12/month to $90/month, RAM from 1GB to 8GB and processors from 1 core to 4 core.
Vultr: Vultr's plans range from $11/month to $84/month, RAM from 1GB to 8GB and processors from 1 core to 4 core.
Amazon Web Services (AWS): Their plans range from $36.51/month to $274.33/month, RAM from 1.75GB to 16GB and vCPU from 1 to 4.
Google Compute Engine (GCE): These plans start from $33.30/month reaching up to $226.05/month, RAM from 1.70GB to 15GB and vCPU from 1 to 4.
As mentioned above, Cloudways works on a pay-as-you-go model. This ensures that you can easily scale up while only paying for bandwidth that you are using.
Quick Links:
Final Words: Cloudways Honest Review How To Use Cloudways Tutorial
Now, the big question is: Do I recommend Cloudways? Of course, I do!
I have personally used the platform and have found it be one of the fastest hosting for WordPress websites. They provide superior security and enhanced user experience.
However, before you make your final decision, take advantage of their 3-day free trial . You can familiarize yourself with the ins and outs of how the cloud platform works.
Agree with all the points made about Cloudways? Do let me know your thoughts in the comments section below.