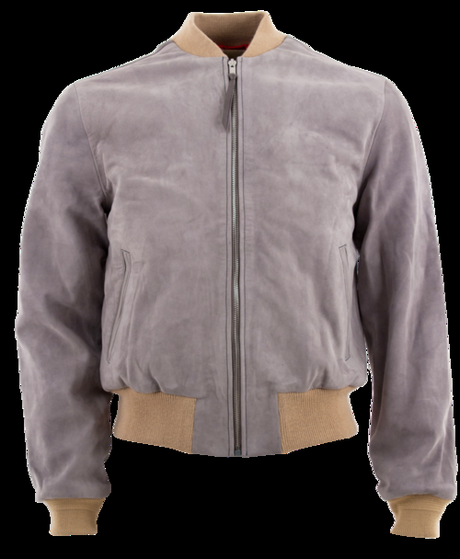 Bench & Loom recently expanded the Phoenix Project, so that it's now its own separate business with a new website. The Phoenix Project is one of Jared and Brooke Zaugg's productions (Jared and Brooke being the co-founders of Bench & Loom) to recreate clothes worn by classic style icons – the stuff many of us have only admired through old films or photographs. Each collection starts in collaboration with a film studio, music label, or family estate, and research involves tracking down existing originals, pouring over photo archives, and analyzing films. Once an authentic design has been created, it's sent to a small-scale manufacturer to be made up. Each garment is then hand-numbered to mark the run as limited edition.  
Vintage reproductions are nothing new, of course. The Japanese have been doing them for decades. But the Phoenix Project is perhaps a bit more interesting in that it's outside of the usual workwear/ Americana focus, and democratizes the process by allowing members to vote on specific items they'd like to see brought back to life. Once votes are cast, pre-orders are made, which then allows the team to bring the design to their manufacturers.
At the moment, there are two jackets inspired by a photograph of the Million Dollar Quartet – an impromptu jam session that happened when Jerry Lee Lewis, Carl Perkins, Elvis Presley, and Johnny Cash unexpectedly found themselves in the same studio in Memphis sometime in December of 1956. The four broke out into song, and the moment was captured in the photograph you see below. On that day, Elvis wore a nubuck blouson and Johnny Cash wore a baseball-style jacket with stripe detailing. Both have been revived for the new collection, with the first even being made by the high-end leather jacket manufacturer Chapal.
There are a few other things in the works. Some of James Dean's shirts are up for a vote right now, and there are even a few pieces inspired by Amelia Earhart and Josphine Baker for women. This seems like a great and exciting project to keep an eye on if you like your clothes to have a little bit of history.