Did any of you fashion lovers out there follow the TV show Styled To Rock?  I certainly did, I was constantly glued to my TV screen wondering what contestants would create and who would be out of the competition.  If you didn't watch itI'll give you a little heads up... basicallycontestants completed design tasks to a certain spec they were given, then the panel of

judges

would select who they loved the most to continue through.  Their final and main challenge was to design for Rihanna when she performed live at the

O2 Wireless Festival

.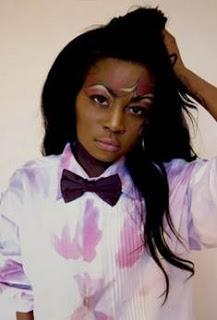 This is why it is super exciting that the The Clothes Show Live has just announced fashion designer Zainab Vandu-Chikolo will be attending the event to be held in December.  Who is Zainab you ask?  She is the extremely talented young lady who won Styled To R

ock

and designed for international pop sensation Rihanna. 
Zainab joins Daisy Lowe, Henry Holland, Grace Woodward, Zara Martin and Charley Speed in the line-up for this year's show, the UK's largest fashion and beauty event.  She will be appearing at the show on Sunday 9th and Monday 10th of December, when she will be interviewed in the Style Studio

. 

She will be appearing in the Suzuki Fashion Theatre at the beginning of each show alongside Henry Holland & Grace Woodward.  Zainab, (whose collection you'll be able to see) said the following about the news;
 "I'm really excited to be appearing at Clothes Show Live this year. I can't wait to see my collections on the catwalk in the Suzuki Fashion Theatre. It's going to be so much fun!"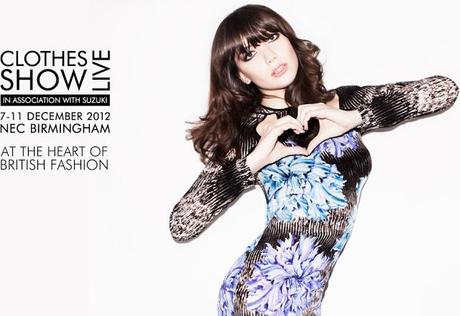 The Clothes Show Live is never to be missed, each year since I was a teen I'd get excited about December not because of Christmas but because of this amazing event.  Love fashion and beauty?  You must go! Clothes Show Live will take place on 7-11th December at NEC Birmingham.
Any fashion bloggers fancy having a blogging meet up? 
Clothes

Show

Live will take place on 7-11th December at NEC Birmingham.
Tickets are on sale now from www.clothesshowlive.com. All tickets to

Clothes

Show

Live include a seat in the Suzuki Fashion Theatre.

xoxo