Welcome to Cloggie Queries! In this new feature, I will be taking questions on expatriatism, the Netherlands, and expatriating to the Netherlands. Got a question? Email it to me at
[email protected]
and I will answer it here on the blog.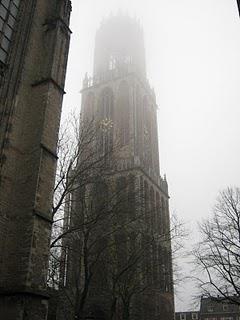 Dear Cloggie Queries,


I'm writing because my wife and I are thinking about coming to live in the Netherlands for fun for a while with our 2-year old daughter.

I'm an artist and toy designer and author and very lucky because I can live just about anywhere I want. Amsterdam feels a little too big, and I really like Utrecht. I'm actually in Amsterdam now and am going back tomorrow to take another look at the town, and to see if Utrecht is a place that we'd like to live.


I just found your fantastic blog and I am wondering -- what you think of the Utrecht people? What are they like culturally? Does the town feel conservative or more progressive? Does it feel more working class or white collar in general? And is there much of an artist community that you know of outside of the University?

Thanks for the great blog.


Best!


Paul
Thanks so much for your email. I personally think Utrecht is a great city to live in!
As it is a university city, there are a lot of foreigners living here and you'll be hard-pressed to find someone who doesn't speak at least a little bit of English (though you will run into it a bit less than in Amsterdam).
On the Oudegracht, there's an art supply store, a jewelry-making store, and a tile mosaic workshop. Another art store, Pipoos, is located across the street from the Bijenkorf. There are loads of textile stores and a yarn store on the Lijnmarkt.
It's close enough to Amsterdam that you can head in any time you like (my husband works in Amsterdam) and it's pretty easy to get to places like Rotterdam and The Hague from here too.
Best of luck to you and I hope to bump into you in Utrecht some time!
Cloggie Queries
Any readers out there who live in or have lived in Utrecht? Have you visited? What were your thoughts on the city? Is there any advice you'd like to share with Paul and his family? Please let us know in a comment.
Photo: Clogs and Tulips