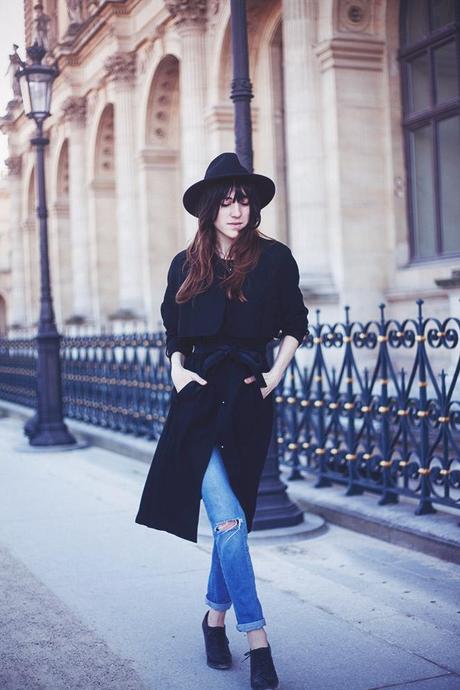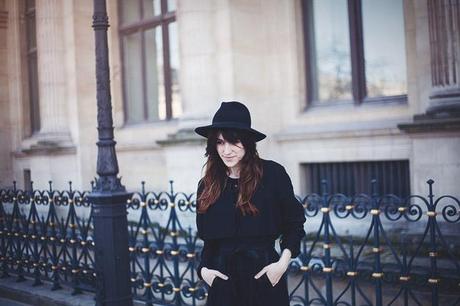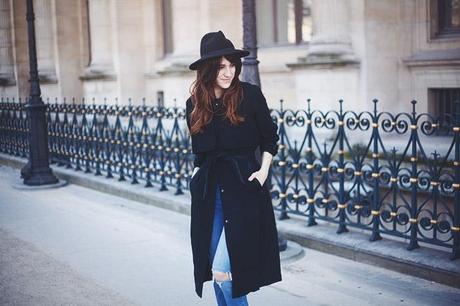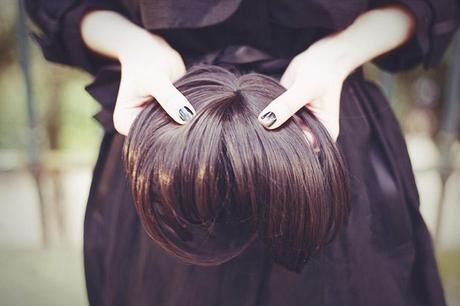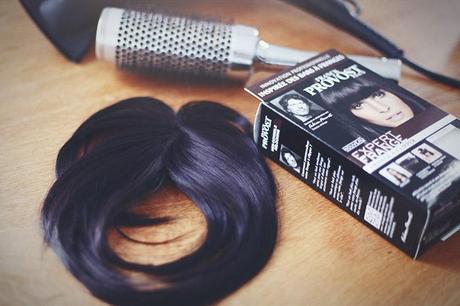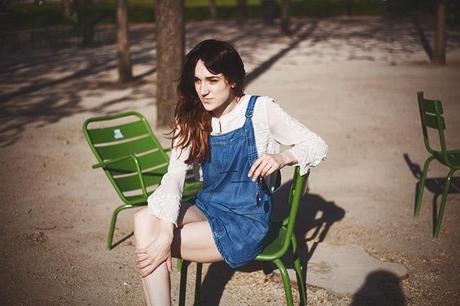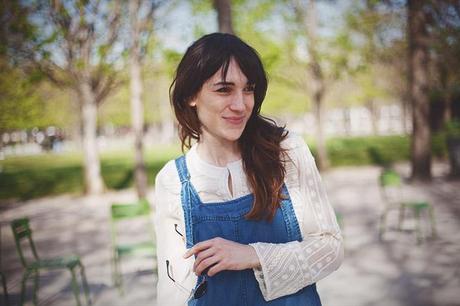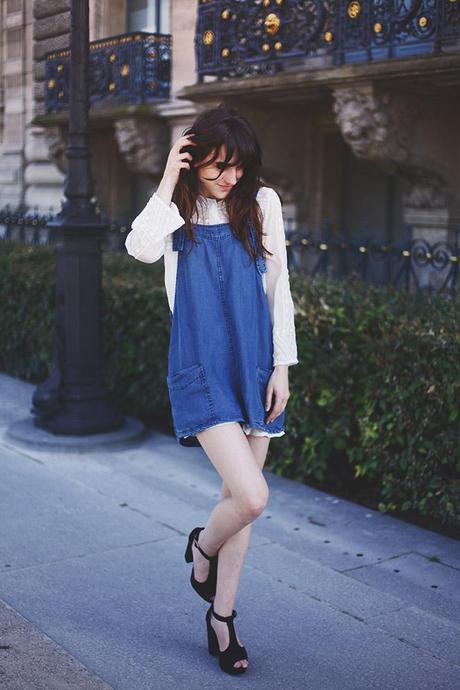 Photos : Zane Silver
Clip on Fringe Frank Provost
Look 1 : Hat : Topshop // Trench : H&M // Jeans : ASOS // Shoes : Office
Look 2 : Dugarees & Top : Mango // Shoes : H&M
I would love to have a fringe, but unfortunately for me, my hair has a mind of it's own. I have a cows lick, and I've just not got the patience to blow dry my fringe down everyday. That's why the idea of the clip on fringe by French hair specialists Frank Provost caught my attention – something to spice up the usual hair style! It could even be used as a fancy dress accessory. So I was happy to give it a try!
Frank Provost asked me to share two looks with you guys inspired by the fringe. The first thing that came into my head was a sort of inspector gadget look in black without the cool technology in the hat, but at least a fringe! Actually I find the idea worked quite well haha. On the way to take pictures of the look a gentleman (a regae musician apparently) on the metro asked me if I was famous. I think his pick up line was a bit full on, but I was happy to hear that all the same!
The second look is a little more hippy; I love the combo of denim and floaty fabrics. All I need now is a flower crown and I'd be festival ready!
I love this little ephemeral accessory; it's great to change from time to time. Careful of the color if you get one yourself!