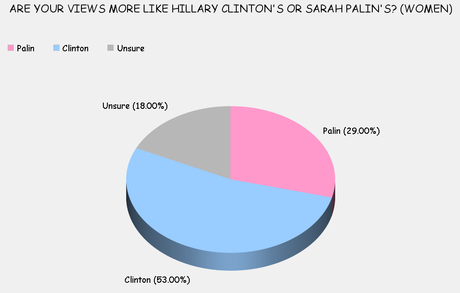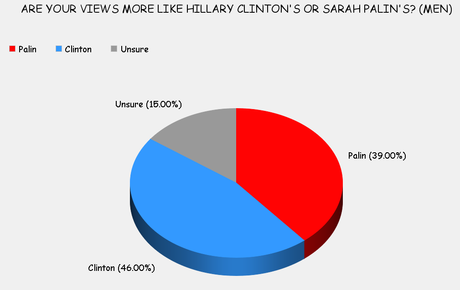 There is little doubt, at least at this point, that Hillary Clinton will be the Democratic nominee (if she wants it). But what would happen if the Republican's decide to put up a woman against her in 2016? The most likely GOP woman would be Sarah Palin. I don't really think Palin will be their nominee, but she is more likely than any other GOP woman right now.
And such a match-up would be a dream for Democrats. Clinton easily out-paces Palin among both women and men. The difference among women is 24 points, and among men is 7 points. Obviously, nominating a right-wing extremist like Palin is not going to get more women's votes.
These results are from a Rasmussen Poll taken on September 13th and 14th of a random national sample of 1,000 likely voters, with a 3 point margin of error.