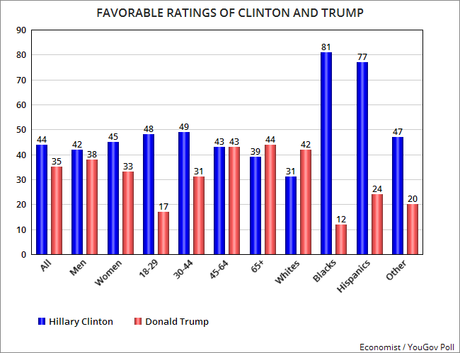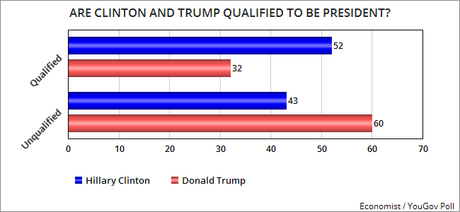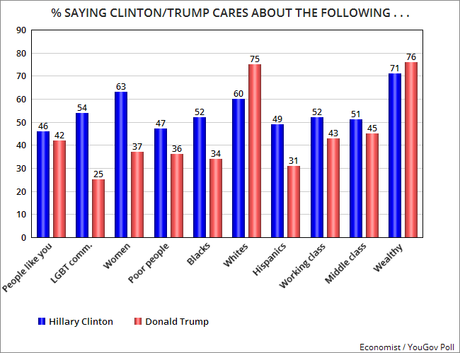 The mainstream media loves to talk about how unpopular Hillary Clinton is with the public. I think they just want a tighter race, so they can get more viewers and sell their ads for more money -- because Clinton is viewed more favorably than Donald Trump, and has been throughout the campaign. That is illustrated in the top chart above.
She is also viewed as being much more qualified to be president than Trump (see middle chart). And she is viewed as caring about more of the groups of citizens in this country (bottom chart).
The charts are made from information in a new Economist / YouGov Poll -- done between September 4th and 6th of a random sample of 1,300 voters, with a margin of error of 4.4 points.