Feast your eyes to this juicy collection of denims that comes to you all the way from down under... The colors, the brightness and the fun of this collection definitely takes me back to the sunny side of the world and I just cannot wait for this winter to get over!
What a great gift it would be for someone you love or yourself this winter, to add a splash of color and a happy warmth to the gloomy winter wardrobe.
Check out their story in their own words...

Hello world!!
This is the story of a new exciting designer denim brand from Down Under saying hello to you all today.
Once upon a time patterns and samples were made, stitching was complete, details added, silhouettes perfected and an amazing idea of an Australian designer denim collection came to life - ClintonCharlie.
Here at ClintonCharlie we pride ourselves on producing high quality, trendy denimthat's made to last. We aim to give you the best of the best world's denim when it comes to jeans.
One of our strongest aspirations has always been producing the finest quality garments. We do this through design, and by keeping manufacturing on Australian shores, we're able to keep a close eye on the manufacturing process to ensure top quality denim is delivered to our customers.
Our stylealso sets us apart from the rest. We are classic with a modern twist. Intricate, complementing details and combinations are added to every pair we make and our washes vary from white to blue to black and many other colors.
Each individual pair of denim we create presents a new dimension in our constantly expanding label and is made with you, our customer, in mind.
www.ClintonCharlie.com
Silvia
Silvia is the Business Director of ClintonCharlie. With so many previous years working in the Fashion Industry as an International Model and Retail Manager, Silvia brings lots of experience to the ClintonCharlie business.
Silvia is the ambitious and driven success that pushes ClintonCharlie to thrive as an Australian Made Fashion Label. Silvia is full of ideas and never stops! There isn't much Silvia's job doesn't entail – keeping a close eye on all aspects of the business from management to advertising, finance and legal needs, to organizing and producing innovative photo shoots and videos. Silvia makes sure that the business runs it's smoothest and that our customers are pleased with ClintonCharlie.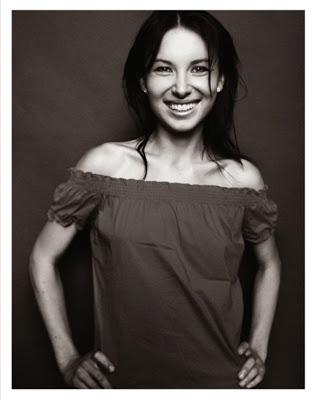 Clint
Clint is the Designer/Creative Director of ClintonCharlie. He is the reason you see, wear, style and love each pair of ClintonCharlie denim. From the simple cuts and washes to the crazy colors and booty hugging styles, it all originated with our creative designer, Clint.
Clint's constant involvement from the design to and throughout the production process will ensure that each pair of denim jeans is perfected before reaching you.
If you want to know Clint a little better, take a look at our interview:
(Part one) -

 
http://www.clintoncharlie.com/blog/index.php/meet-the-designer/
(Part two) -

 
http://www.clintoncharlie.com/blog/index.php/meet-the-designer-2/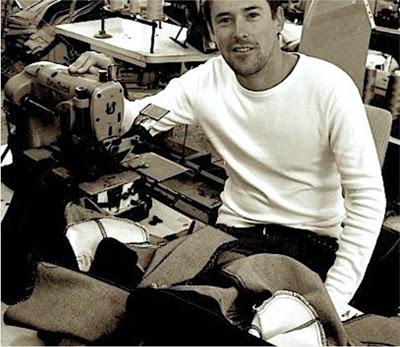 DESIGNER AND MODEL GET DOWN TO BUSINESS
ClintonCharlie is the vision of 32-year-old self-taught designer Clint Webster, who runs the label in partnership with age 32 year-old model, Silvia Grenova, who he met on the set of a Booty Huggers photo shoot in 2007.
At the time, Grenova was modeling internationally and doing runway shows for Asia Pacific Fashion Week and Milan Fashion Week. Webster, meanwhile, was growing his denim label by selling Australian-made denim products at Sydney shopping attraction, Paddington Markets.
The partnership between Webster and Grenova has brought exciting change and new business development opportunities for the ClintonCharlie brand.

 
"Together, we have become a steadfast team with our combination of creative aptitude and business nous", says Webster. "There is a lot of interest in ClintonCharlie at the moment and I know that other big denim labels are aware of our presence in the market, so it's an exciting time for us".
Plans are also underway for expansion of the label into Europe and the United States, as international demand for ClintonCharlie Booty Huggers has become enormous due to a massive online push from those on the ClintonCharlie and Booty Huggers fan page on Facebook.

 

The online networking site currently generates the majority of ClintonCharlie's sales.
Available in many styles, cuts and washes, Booty Huggers are Australian made and have become the new favorite designer jean of many women of all sizes and ages from all around the world.
This post comes to you from
ClintonCharlie