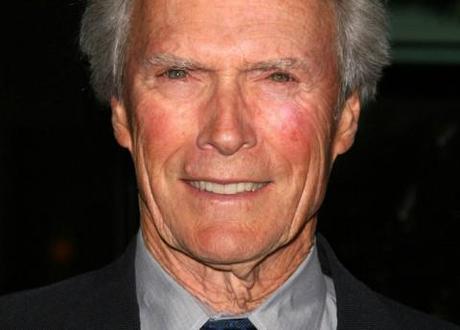 Clint Eastwood made an unscheduled appearance at the RNC in Tampa. Photo credit:
s_bukley
/
Shutterstock.com
The background
Hollywood heavyweight and self-confessed conservative Clint Eastwood made an unscheduled appearance at the final night of the Republican National Convention in Tampa Bay on Thursday. Eastwood, appearing before a silhouette of a gun-toting Eastwood in his spaghetti Western days, warmed up the crowd before presidential candidate Mitt Romney's speech with an ad-libbed address to an empty chair meant to represent President Barack Obama.
'Surreal', 'rambling' and 'incoherent'
And warm up the crowd he did – at least, the Republican delegates gathered in the Tampa Bay Forum. But political observers and outsiders were less impressed: Taylor Berman at Gawker labeled the remarks "largely incoherent" and awkward and said, "He didn't exactly offer a ringing endorsement of Romney, either; after talking to imaginary Obama (which, again, was an empty stool next to him), Eastwood turned to the crowd and said, 'Maybe, possibly it's time for someone else to come along and solve the problem.' Maybe! Possibly! He's just not sure, but then again, poor Clint didn't seem sure of a whole lot up there." But even The Telegraph was a bit confused by Eastwood's speech – Raf Sanchez, reporting for the conservative paper, called it "surreal and rambling", and noted that Eastwood's going rogue seemed to suck attention away from Romney's speech.
"I mean, what do you say to people? Do you just — you know — I know — people were wondering — you don't — handle that OK. Well, I know even people in your own party were very disappointed when you didn't close Gitmo. And I thought, well closing Gitmo — why close that, we spent so much money on it. But, I thought maybe as an excuse — what do you mean shut up?" Eastwood said to the chair.
'Eastwooding'
And thus was a meme born. "Eastwooding" was a trending topic on Twitter following his speech, applied to images of people and cats talking to empty chairs, while the Twitter handle @InvisibleObama gained 35,000 followers over night.
The greatest trick @invisibleobama ever pulled was being in every picture hashtagged #eastwooding.

— Invisible Obama (@InvisibleObama) August 31, 2012
#Eastwooding Give Clint Eastwood a break… The RNC asked him to speak about ObamaCare and he thought they said ObamaChair…

— FastLaugh (@FastLaugh) August 31, 2012
The remarks
So, what did he actually say (to the empty chair meant to be Barack Obama)? The Washington Post has the full text of his remarks.
More on the US election

The biggest speech of Romney's political life
Strippers, gay clubs looking forward to RNC
DJs for Obama
Romney chooses Ryan as running mate