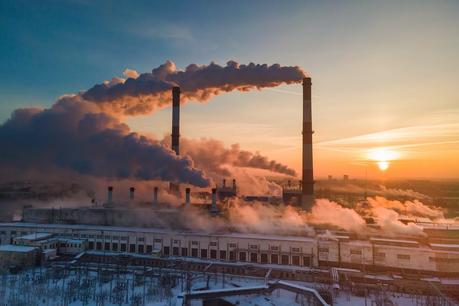 9 minutes read
Climate change is scary. As the planet heats up thanks to our consumption of fossil fuels, the world is starting to experience extreme weather conditions that are wreaking havoc on local communities and leading to deaths.
And, although researchers originally thought these weather conditions would happen in a few decades' time, they've already started happening. Whether it's in Texas, Scotland or Polynesia, climate change has reached all corners of the world.
This, understandably, is causing a lot of people to worry - something experts are calling 'climate change anxiety'.
Want to learn more about what this issue is and how it impacts people? Read on for the details.
If you suffer from climate change anxiety, make sure to check out our helpful tips on how to reduce the symptoms further down the page.
What's on this page?
What is climate change anxiety?
Also labelled as 'eco-distress', 'climate anxiety', or 'eco-anxiety', climate change anxiety is basically the existential fear of what will happen to the human race, animals, and the planet if the climate crisis continues.
Over the years, different experts have tried defining the term. As recently as 2017, the American Psychological Association described it as "a chronic fear of environmental doom".
Although the condition isn't classed as a medical diagnosis yet, psychologists around the world have said more people are coming forward for therapy on climate change anxiety. Despite this issue clearly impacting people's mental health, many experts in the field claim that climate anxiety is a rational response - a classic fight-or-flight scenario - to a real-life threat.
How many people suffer from climate change anxiety?
Since this is a relatively new type of anxiety, the exact number of people who have it is unknown. What we do know, however, is that the amount of people showing signs of climate change anxiety is growing, and people of all ages and backgrounds are experiencing it.
Dr Patrick Kennedy-Williams, a clinical psychologist from Oxford, treats common mental health issues including anxiety, depression, and trauma. He stated that over the past few years, there has been a high number of climate scientists and researchers beginning to approach him for help.
"These were people who were essentially facing a barrage of negative information and downward trends in their work... and the more they engaged with the issue, the more they realised what needed to be done." - Dr Patrick Kennedy-Williams, talking with The Guardian
Eco-anxiety also seems to be widespread across the world. In the Global South, increasingly intense storms, wildfires, droughts, and heatwaves have impacted millions of people's mental wellbeing - increasing climate anxiety, as well as PTSD.
"People in African countries experience eco-anxiety differently because climate change for us is about the impacts that we are already experiencing now and the possibilities of the situation getting worse." - Elizabeth Wathuti, a climate activist from Kenya
How is climate change impacting children?
Climate change is scary for a lot of people, but for children, it holds an even bigger threat - they've been handed a very uncertain future.
A recent global survey looked into how this phenomenon is affecting young people, and found that nearly 60% feel 'very worried' or 'extremely worried' about the climate crisis. More shockingly, over half of the respondents (56%) said they think humanity is doomed.
On top of this, more than 45% of respondents said feelings about the climate affected their daily lives.
The Lancet, 2021
Despite older generations introducing climate change (thanks to the ramping up of fossil fuels in the early 1900s), it seems young people have more guilt when it comes to their carbon emissions. For example, Savanta's Eco Index 2021 found that nine out of 10 Gen Z people feel guilty about their carbon footprint - compared to seven out of 10 Baby Boomers.
On top of this, younger generations are more likely to have confidence that their actions will actually make a difference. Although this is a great motivator to make a change, it also puts a lot of pressure and stress on children.
Savanta's Eco Index 2021
It's also important to remember that the richest 1% of the world's population is responsible for more than twice as much carbon pollution as the 3.1 billion people who make up the poorer half of humanity.
And yet children are the ones dealing with guilt about their emissions.
Why does it matter?
This is something that is becoming increasingly common - especially in younger people. Mental health issues are on the rise, and climate change shows signs of getting worse in the next few decades.
What's more concerning is that, since this is a relatively new type of anxiety, many psychologists say they feel unequipped to handle the growing number of patients despairing over the state of the planet.
A 2016 study found that more than half of therapists interviewed felt that their training had not adequately prepared them to deal with the mental health impacts of the climate crisis.
And as the effects of climate change continue, it's predicted that it'll be more common for children to suffer both post-traumatic stress disorder (PTSD) as well as climate anxiety.
To analyse this trend, researchers followed more than 1,700 children who lived through four major hurricanes: Ike, Charley, Katrina, and Andrew. Their results found that up to half of the children went on to experience symptoms of PTSD - for 10% of these children, symptoms became chronic.
How will climate anxiety change the way we live?
Climate anxiety is different for everyone, but we're already starting to see a few key ways it's changing day-to-day life.
Some people feel less inclined to have children
The future of humanity is uncertain, and the conditions that many people will be living in over the next century seem pretty bleak. This is the primary reason why more people are getting put off the idea of having children.
A recent study found that 11% of childless adults point to climate change as a "major reason" for why they do not currently have children.
Some people are using their anxiety to motivate them to make a change
One key reason why climate change anxiety can be so crippling for people is the lack of control they have over the situation. You can work hard to reduce your own emissions, but will it really make a difference in the long run?
To combat this, a lot of people - specifically teens and young adults - are using their anxiety to fuel their passion for the planet. We're seeing streets filled with climate protests, more local environment volunteering, and lots of people voicing their concerns.
Poppy Stowell-Evans, a 16-year-old activist who chairs the Youth Climate Ambassadors for Wales programme, says, "From my perspective as a climate activist, I do face climate anxiety, but in a way that empowers me to act."
Schools are starting to raise awareness
Since a lot of young people are suffering from climate change anxiety, schools are starting to get involved.
Place2Be, a charity that offers counselling in schools, has said climate change anxiety is becoming "more and more prominent". In response, the Welsh political party Plaid Cymru said it wanted new guidance for teachers on the subject, as well as funding for eco-projects that can help pupils' wellbeing.
Some schools around the UK have already started discussions on climate anxiety to help students. We spoke to a secondary school student in Edinburgh who claimed that teachers frequently bring up eco-anxiety during Mental Health Week, but "in any other time, don't bring it up as much as they should".
How can you reduce your climate change anxiety?
Dealing with climate anxiety can be tough. Not only are you worried about something that is a real threat to you, but it's also difficult to avoid hearing about it all the time.
If you're suffering from eco-anxiety, there are a few key things you can do, including:
Confronting your feelings - Thoughts on climate change can be complex and intense, but by recognising your feelings, can you begin to address them. This can be very difficult for some people, since it usually involves confronting your own mortality, but it's a great first step
Talking about it - Whether it's with a friend, a member of your family, or a professional, talking about your feelings can help you deal with anxiety. This is key with all mental health issues, but it can especially help you wrap your head around something as mammoth as climate change, and can help you find reassurance
Getting involved in volunteering - Lack of control over climate change can often lead people into a spiral of worrisome thoughts. One key way to overcome this is to get out there and get involved in some environmental volunteering. This way, you can be a part of nature's recovery, and help your mental health at the same time
Connecting with like-minded people - Remember that you're not alone in this. Whether you find an online community that focuses on climate anxiety, or you know people around you that also suffer from it, get talking and share your feelings
Connecting with nature - Studies have shown that a simple walk in nature can reduce anxiety. One study in particular found that people were more likely to experience meditative-like brain waves when walking in a green space, compared to busy city areas. Plus, this could tie in nicely with our earlier point of getting stuck in with environmental volunteering
Summary
Unfortunately, we're probably going to hear more about climate change anxiety for years to come.
But as more people speak up about it, more support will be put in place to help anyone suffering from it.
In the meantime, if you're experiencing climate change anxiety, try to learn more about it so you have a better understanding of what you're going through, experiment with some of our helpful tips, and talk to someone about how you feel.

Beth Howell Writer @Bethany_Howell_