A logo, brand and website for an Alexandria-based interior decorator
Today I am excited to share with you another client of mine, a talented decorator that specializes in nurseries and kids' rooms. Nancy Twomey runs Finnian's Moon Interiors, and came to me through a mutual friend to create a brand that would imply her kids & baby speciality, but wouldn't hold her to it as she recently branched out into other areas of the house. We had a lot of fun together, let me tell you! Nancy quickly decided upon this concept, and I was so thrilled that she did (it was my favorite!):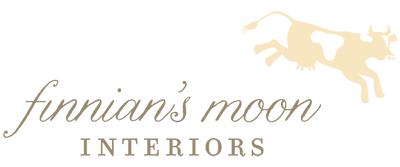 Next up, her website, where we decided to go for the "color and material board" theme. I think you'll agree she has an eye for putting together pretty, pop-y, and pattern-ful schemes that are both sophisticated and kid-friendly.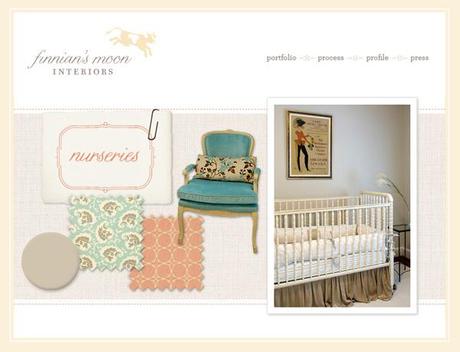 [ homepage ]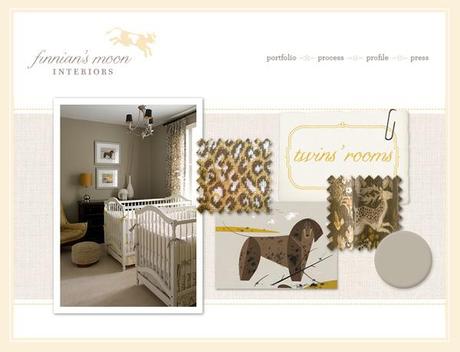 [ homepage ]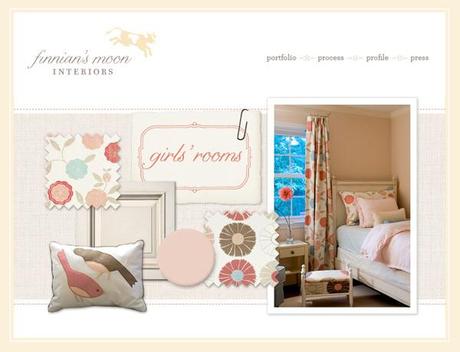 [ homepage ]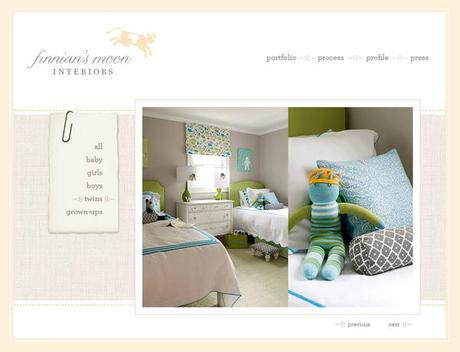 [ portfolio gallery ]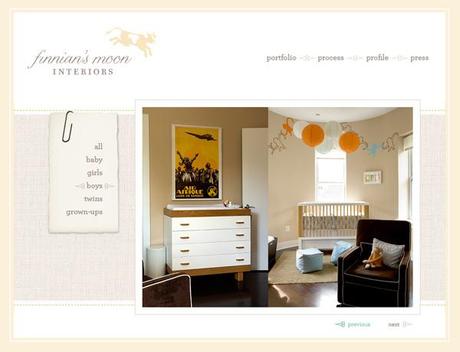 [ portfolio gallery ]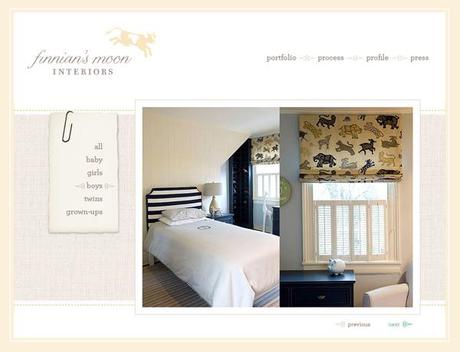 [ portfolio gallery ]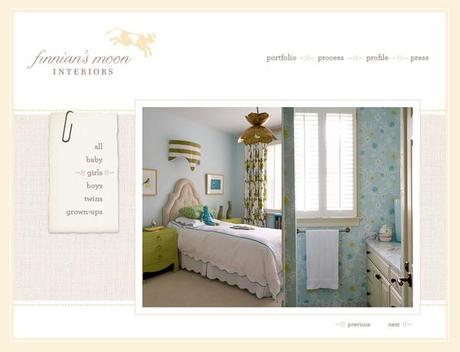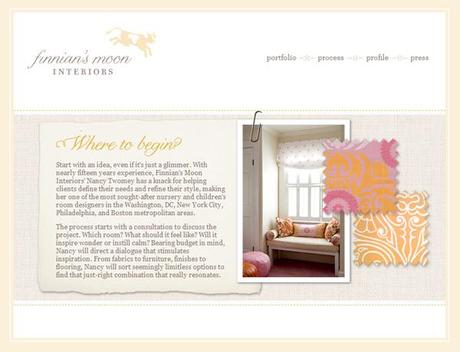 [ process page ]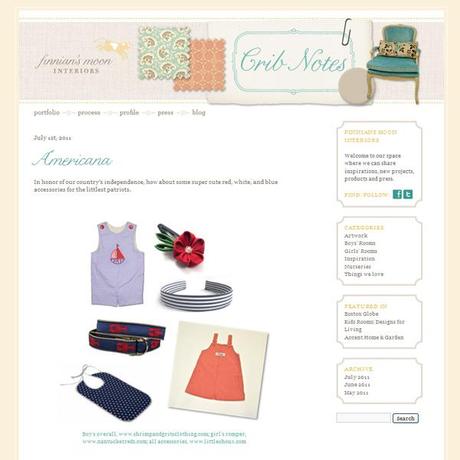 [ blog ]
Go check out the Finnian's Moon Interiors website for lots more inspiration to be had!