Clearing the decks, meaning I have finally gotten around to some neglected business!  First of all, Fancy Stitches has some extra class kits in stock for two of my designs, Easter Collage and Mod Merry. Be seasonal with Easter or get a jump start on Christmas, take your pick! Give them a call at 817 641 4761 to order.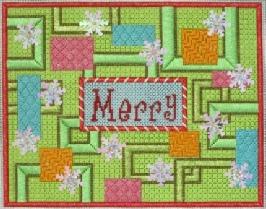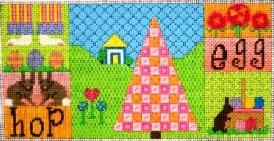 Here is a great stitch of my Spring Meadow canvas that was entered in the 2015 Stitching Games by Carol S.  It is gorgeous!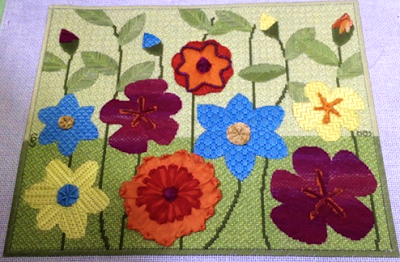 TJ's Finishing does a great job with my Seasonal Tree canvases, you can have them as a stand up or a tree ornament.  This one was stitched by Annice H.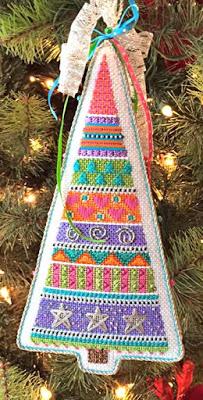 Finally we have these  oldies but goodies, finished by Baltimore Needleworks: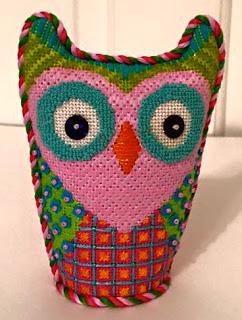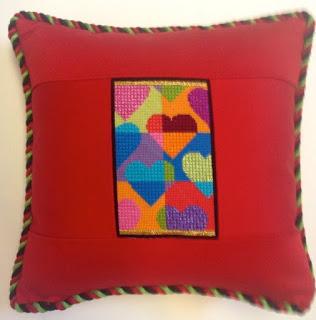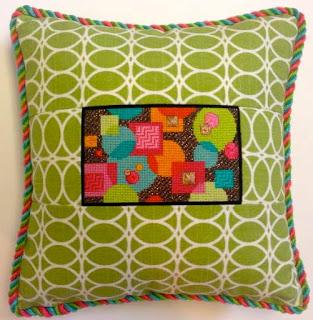 Thanks for looking, see you soon!