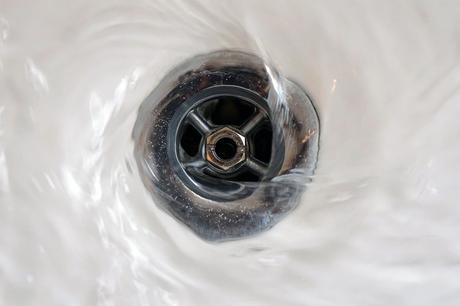 Busy schedules and other priorities can sometimes lead to us ignoring the small plumbing issues in the house until we get a rude awakening. Nothing can beat a clogged drain when it comes to disruption. The drains are the highways of your plumbing system, and they need to be maintained all the time. Slow or clogged drains can cause other areas of the plumbing system to malfunction, which can end up costing you thousands of dollars. You will not be able to use your kitchen or bathroom, causing immense discomfort to the entire household and throwing your already tight schedule into disarray.
Dealing with Cloggy Drains
Clogs can happen at the water trap, the device which stops gases from flowing back into the home - or dirt can accumulate in the main drain causing a clog. It is always prudent to hand these problems over to the experts. Domestic drain systems are not as simple as they look, they are planned and laid down keeping in mind many things, and if you tinker around you might cause a chain reaction that will create more issues in the long term.
You should also learn to watch for warning signals to understand that a problem might occur. A slower than usual flow indicates a problem, so does a backed up toilet. When it comes to drain cleaning, you may find a lot of home solutions with a simple search on the internet, but to maintain your plumbing system long term, it is advisable to stay away from DIY options.
Professionals Know It Best
When you find a problem in your drainage, you may go with the feeling that if you fix it, the problem will go away. However, it could just be the symptom of a larger issue, and your home solution might end up damaging more components. Most plumbing issues can only be evaluated by an expert who knows how the systems integrate with the installations of your home.
Preventive maintenance will help you save a lot of money, and we all know how much plumbing can set your budget back. Call the drain cleaning experts to the home to take a look and find spots that need some work. Clogged toilets and slow drains are some of the common issues that professionals can help you with. If your plumbing installations and pipe-works are old, then more maintenance is required.
Assurances you will get from a professional plumbing service includes safe cleaning - using chemicals and materials that will not harm your drainage in the long run. You will also get a thorough clean-up and repair done, along with an evaluation that goes to the root of the problem. The finishing you get from a professional is unmatched, as these service providers come with experience and use specific tools for each separate scenario.
An annual check-up of your drainage system is always recommended. And while the professionals are at it, you can always request a check of your other plumbing installations.