I'm now clay plastering the inside of the bale walls and the internal dividing walls.  It's great stuff, clay plaster.  Highly beneficial to the bale walls and the living space (regulates humidity, stores heat), and lovely to use.
I'm looking for volunteers to help over the next few weeks.  So, if you think you might enjoy turning this...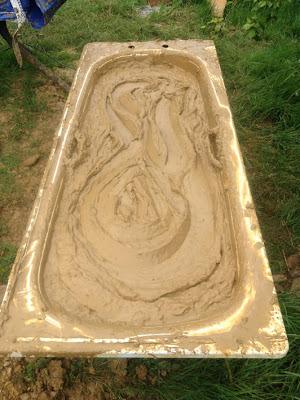 ...and this...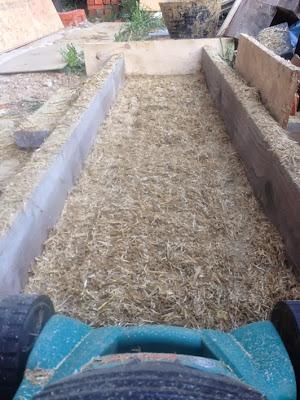 ...into this...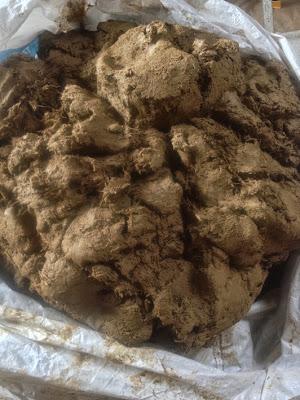 ...and putting it on these...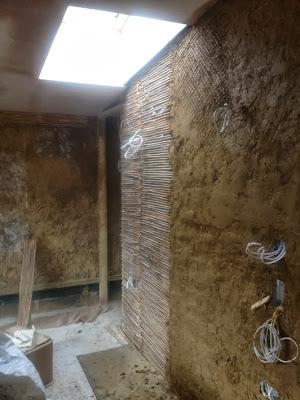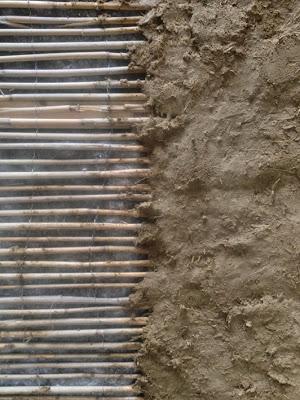 ...and also doing a bit of window-reveal shaping...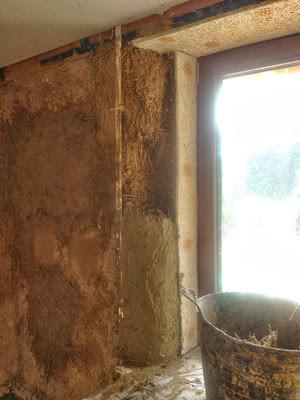 Please get in touch using the contact form on the contact page of this blog (click here).  No previous experience or skills needed, and there are various tasks to suit different abilities.