Zoe's and Alex's wedding was simple yet classy! Decorated with gorgeous, fresh flower bouquets in pink hues, an impressive arch with beige and hanging white floral designs and a greenery landscape for background, this wedding will mesmerize you! The reception held in Island Athens Riviera where the combination of the deep blue sea and natural beauty creates the perfect scene. The place was adorned with many flowers, candles, lights and rose gold details. You won't want a miss a single image from this special day, captured by Nikos Psathoyiannakis Photography!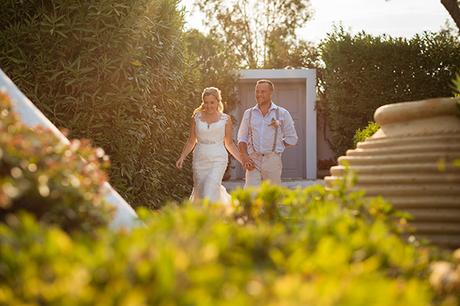 Photography : Nikos Psathoyiannakis Photography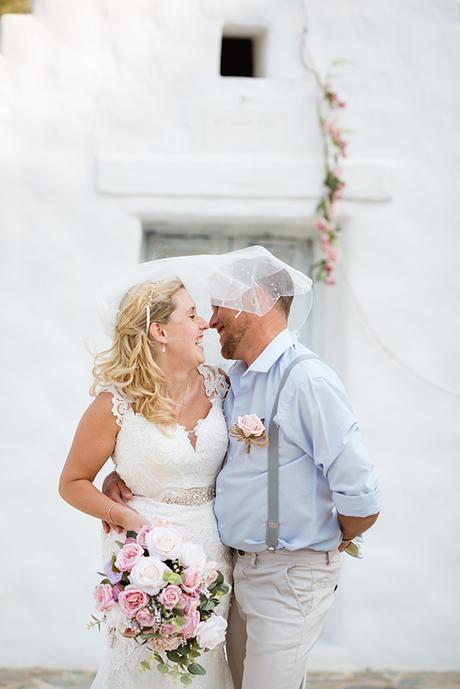 Photography : Nikos Psathoyiannakis Photography
"We meet when we were young and working as a waitress and a cocktail bartender in TGI Fridays in Guildford. Alex took me for a picnic in a beautiful picnic spot down by the Guildford canal. He packed champange and all of my favorite treats and a ring. It was a lovely memorable day", the bride shared with us.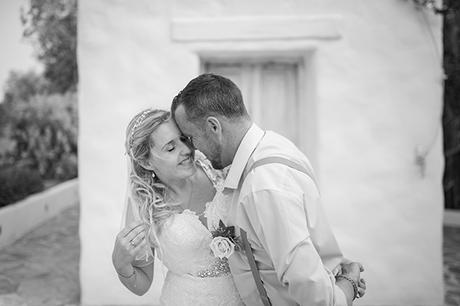 Photography : Nikos Psathoyiannakis Photography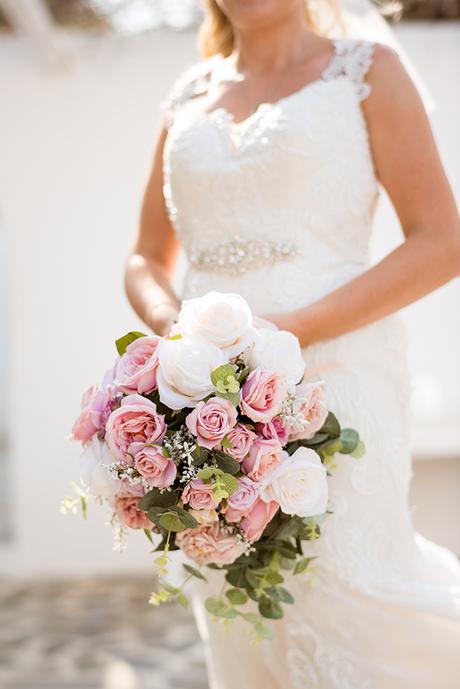 Photography : Nikos Psathoyiannakis Photography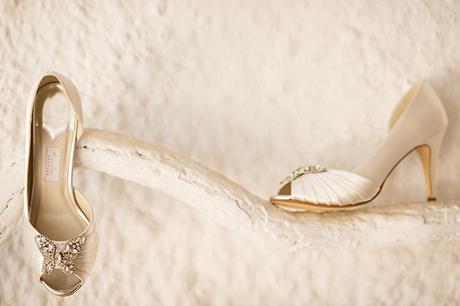 Photography : Nikos Psathoyiannakis Photography
"For my wedding dress, I went for a lace, fitted, lighter dress that showed a little of my back."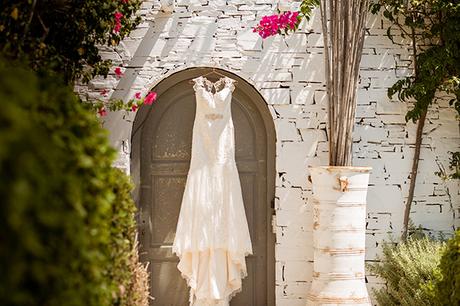 Photography : Nikos Psathoyiannakis Photography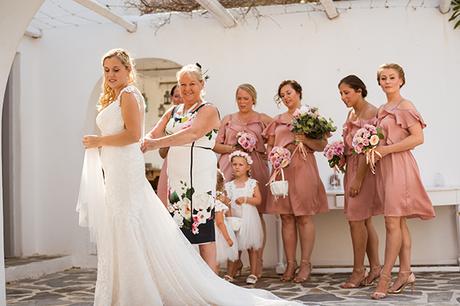 Photography : Nikos Psathoyiannakis Photography
"The ceremony took place in the Gallery – Island Art & Taste Greece. We picked this location for our destination wedding because a friend attended a wedding there the year before and when he showed me the pictures I knew it was our venue. He couldn't remember the name of the venue or the exact location, so we had to go through google images to find it."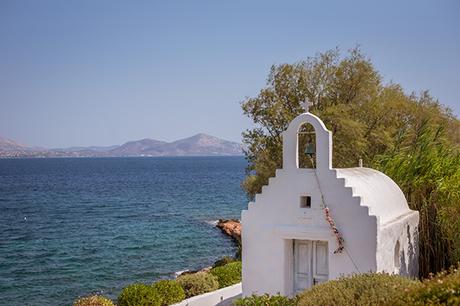 Photography : Nikos Psathoyiannakis Photography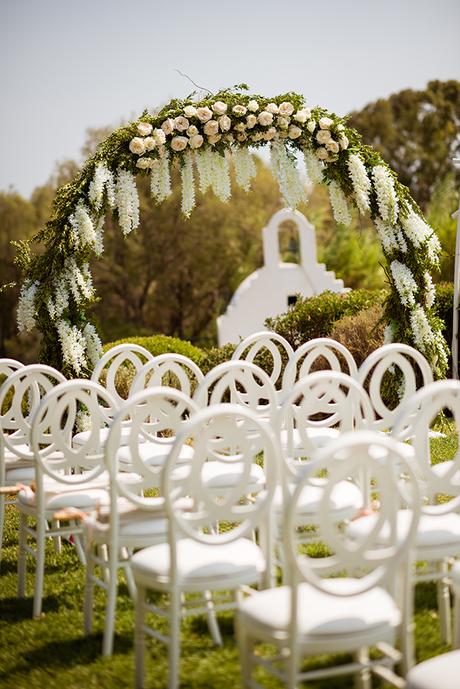 Photography : Nikos Psathoyiannakis Photography
"My wedding had rose gold and baby blue colors with a relaxed theme. For my bouquet I picked roses mainly."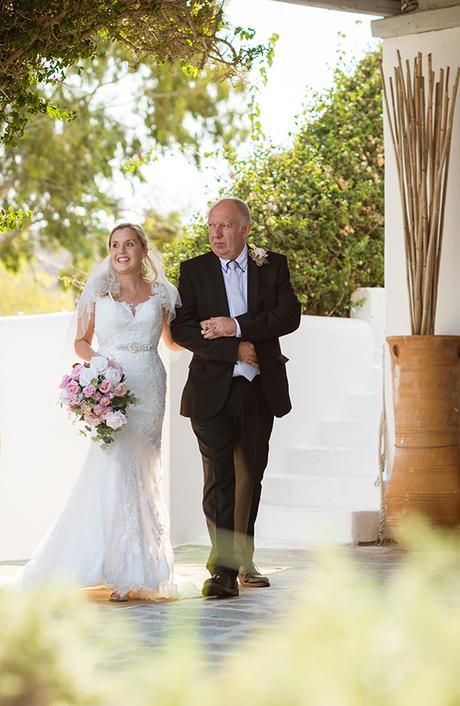 Photography : Nikos Psathoyiannakis Photography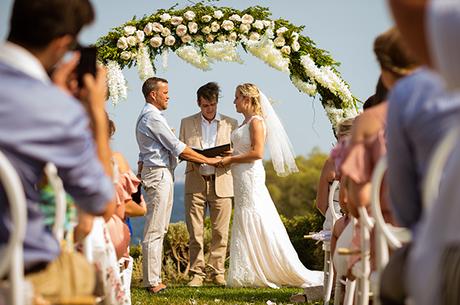 Photography : Nikos Psathoyiannakis Photography
"The best moment of our wedding was our first dance while the amazing fireworks were going off. It was an amazing moment that me and Alex had together, dancing and cuddling, looking around at all our nearest and dearest enjoying the fireworks and enjoying their evenings. It was a moment I will never forget. Another highlight from the day would be our beautiful boy Radley walking ahead of me down the aisle holding is sign that said, "Daddy here comes Mummy". Our family traveled from England and we were really touched by how many of our amazing family and friends traveled the distance to see us tie the knot."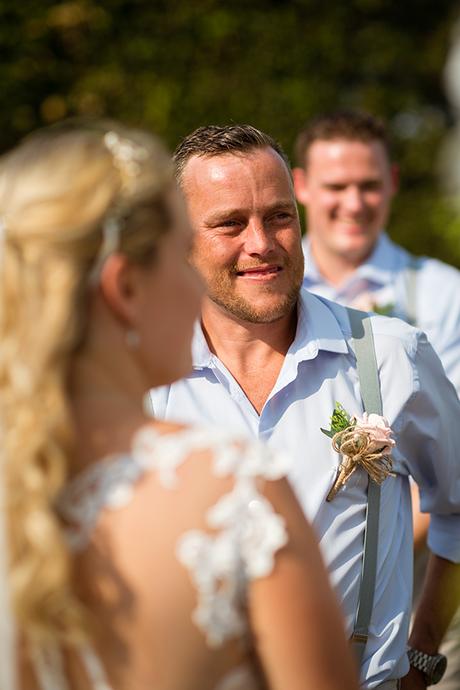 Photography : Nikos Psathoyiannakis Photography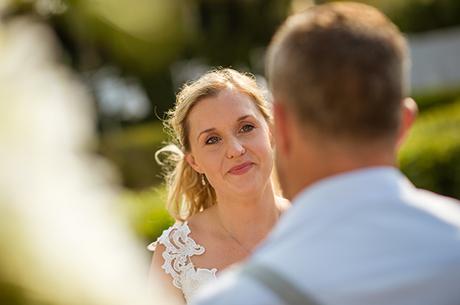 Photography : Nikos Psathoyiannakis Photography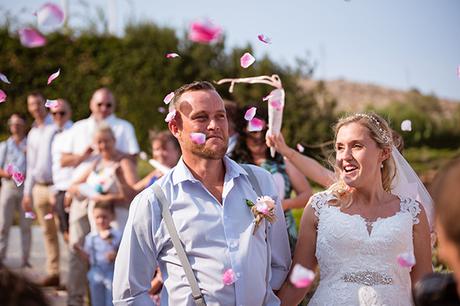 Photography : Nikos Psathoyiannakis Photography
"Our wedding decoration was simply but classy, we had hints of rose gold and dusky pink flowers throughout the venue. Holly at Wonderlust Events helped me theme, style and organize the wedding."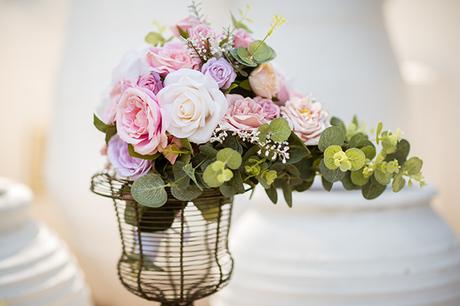 Photography : Nikos Psathoyiannakis Photography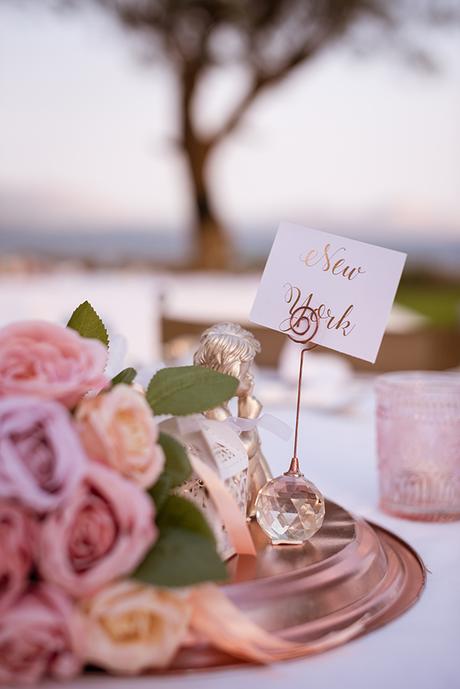 Photography : Nikos Psathoyiannakis Photography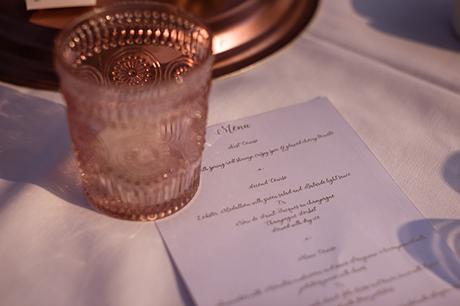 Photography : Nikos Psathoyiannakis Photography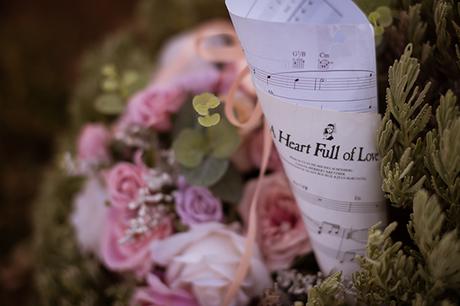 Photography : Nikos Psathoyiannakis Photography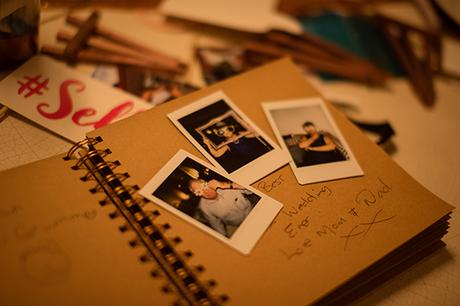 Photography : Nikos Psathoyiannakis Photography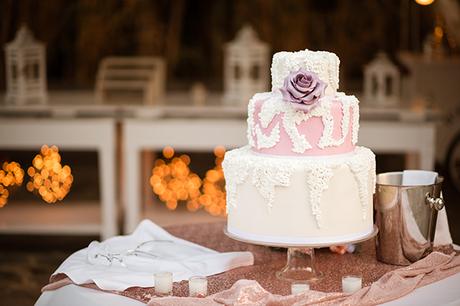 Photography : Nikos Psathoyiannakis Photography
"My advice to a bride who is planning her wedding now is to have a wedding planner as I couldn't have done it without her."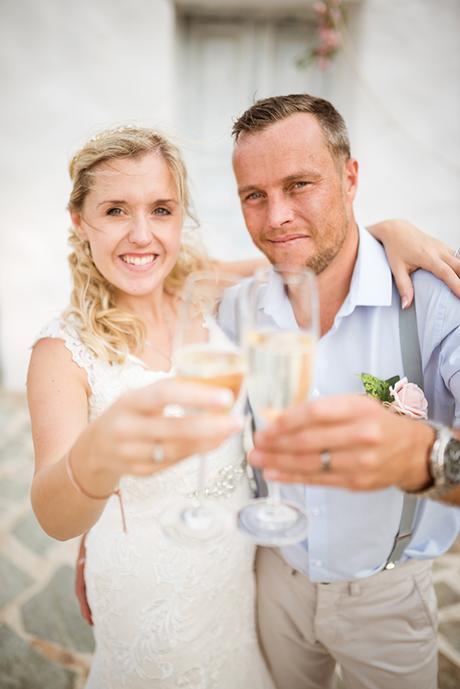 Photography : Nikos Psathoyiannakis Photography