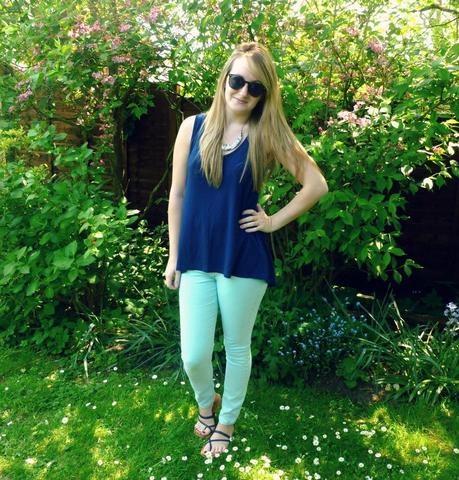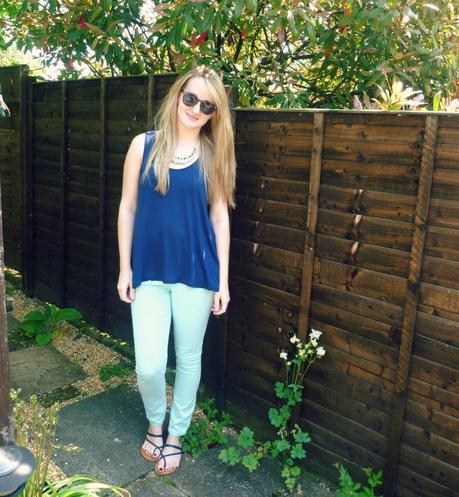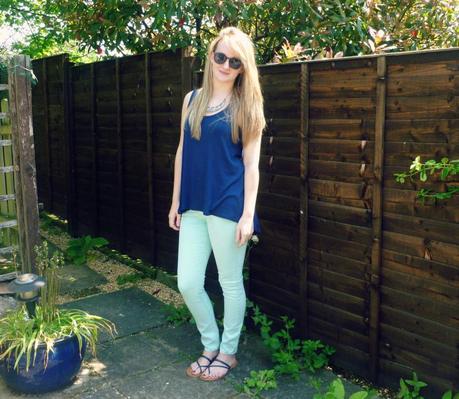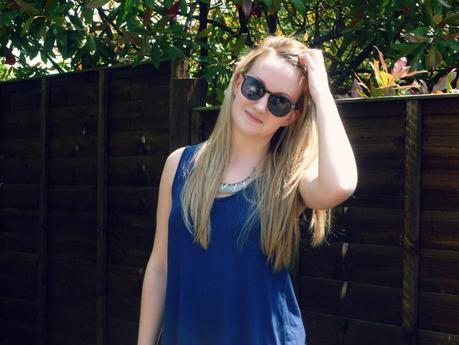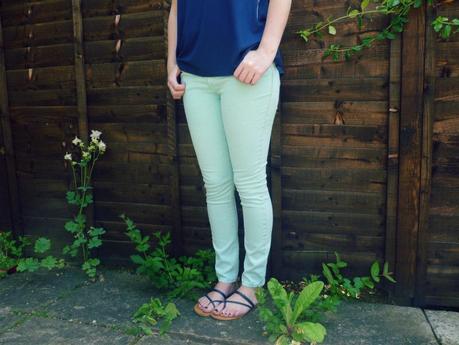 Jeans: Topshop
Top: Dorothy Perkins
Necklace: Forever 21
Sandals: Primark
You may notice that these are the jeans from this week's Wednesday Wants post! Perfect color for summer and a great fit - I always find myself going back to Topshop jeans. 
Like the rest of the UK, I've been loving the sunshine! Luckily I get Wednesdays and Thursdays off as I'm working part-time this year, so have really been able to make the most of the warm weather. Cue lots of time in the garden reading my book (almost finished the last Hunger Games!), playing scrabble (blame Mel) and soaking up the rays. A cheeky fruit cider always goes down well in the sun!
PS I love these sunnies which I bought in Madrid, they make me look like John Lennon but I don't care! I was wearing zero makeup in these pictures, so I needed something to hide my nude eyes!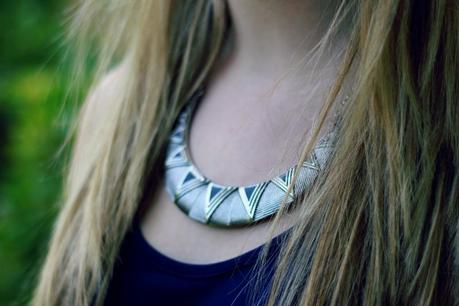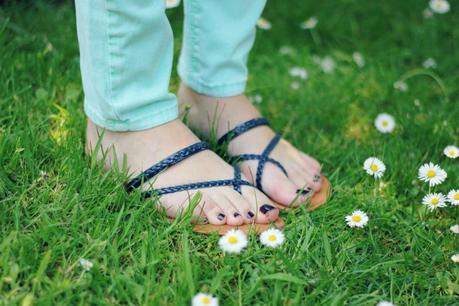 Worst letter rack ever. Literally, ei ei ei.