I enjoy a classic black and white look. I love the simplicity of the color combination and the understated elegance of wearing basic shades as a purposeful emsemble. It's no wonder that black and white is making it's mark in fashion magazines as a spring style trend. This muted combination is the antithesis of the loud colours that are also trending - neon, bright pastels, and colour-blocking. Trend or no trend, I think that the black and white color combination is always in style and that's why it's one of my favorite looks.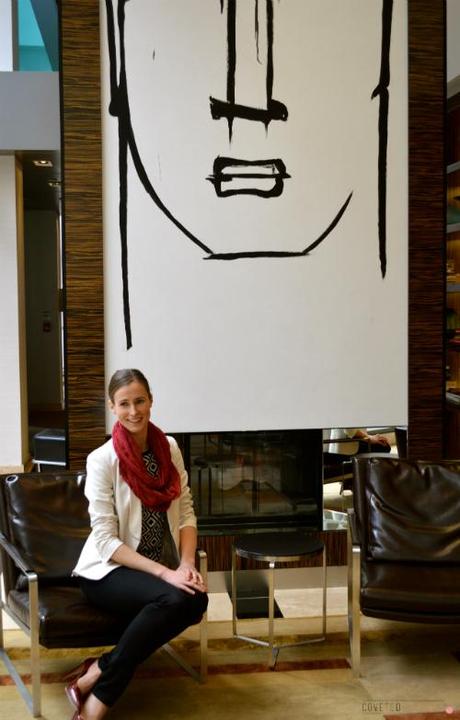 | Blazer by Zara Woman | Sweater by LOFT | Scarf by Fat Face | Pants by Diesel | Shoes by Prada |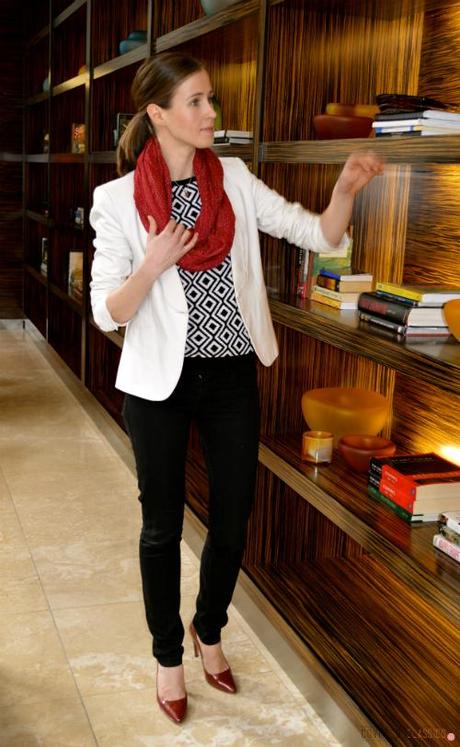 Add an extra layer of depth to your black and white style by choosing a patterned piece, like this diamond print sweater by LOFT. In doing so, you create a focal point for your black and white style.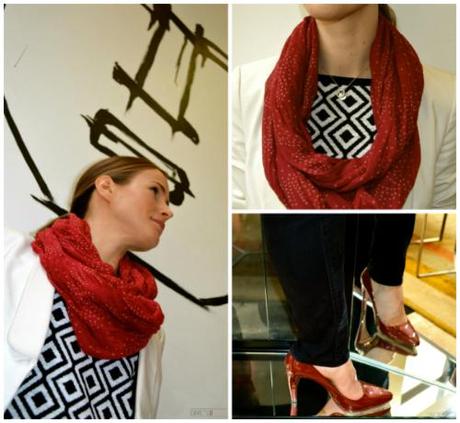 It's fun to add in color to your black and white look, just ensure that you don't go overboard or you will loose the effect. I like to mix contrasting colours such as red, as seen in my scarf, and a deep pink, as seen in my shoes. Just don't call them a "pop of colour" - I think it's about time we retired that phrase.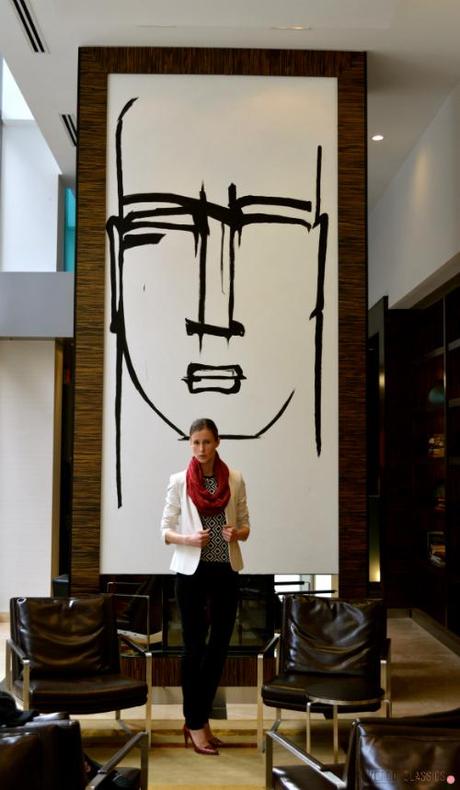 The great thing about black and white is that it doesn't discriminate. Black and white color combinations together look polished and elegant on everyone no matter how you choose to wear it.