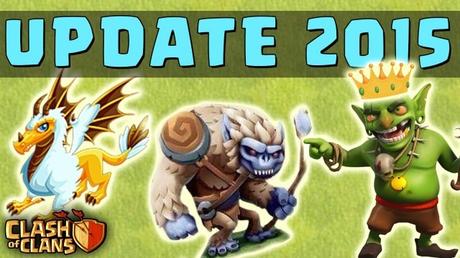 he latest "Clash of Clans" update is here and it will give the players of this game a festive mood. The new update comes with a personal break time status, but also the winter theme, which will remind you that the holidays are coming.
When it comes to the gameplay, you will notice that there is a new info screen that will display how much time a player has left before the personal break must be taken. To open this information, you will just need to tap on the shield icon. At the same time, the deployment bar comes with a new badge which can be accessed to view the donated spells. We agree that these are not big changes, but they will make your life easier to track the Town Hall 11 features.
You will notice the winter theme as soon as you open the game and it will probably stay until the middle of January. The troops will wear white and red clothes and it will make the battles a bit more cheerful. The map contains a snowball effect, but if it distracts you, you can you disable it. As expected, the new update will also solve some of the crash issues that many users have reported.
We remind you that this is the second minor update that has been released since the major update of Clash of Clans was released that brought the Town Hall level 11 update, village guard, personal break status, the new mage hero called Grand Warden, the Eagle Artillery Defense and more.
We're pretty sure that there will be more minor updates for Clash of Clans in the near future, as the developers will need to fix all the issues that the new major update came with. We remind you that these kinds of issues are happening frequently, when a game receives a major patch that contains new features, items etc.
Clash of Clans: Town Hall 11 update is now available for iOS and Android devices.