Sixteen-year-old Clariel is not adjusting well to her new life in the city of Belisaere, the capital of the Old Kingdom. She misses roaming freely within the forests of Estwael, and she feels trapped within the stone city walls. And in Belisaere she is forced to follow the plans, plots and demands of everyone, from her parents to her maid, to the sinister Guildmaster Kilp. Clariel can see her freedom slipping away. It seems too that the city itself is descending into chaos, as the ancient rules binding Abhorsen, King and Clayr appear to be disintegrating.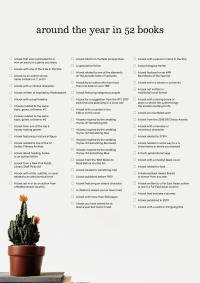 With the discovery of a dangerous Free Magic creature loose in the city, Clariel is given the chance both to prove her worth and make her escape. But events spin rapidly out of control. Clariel finds herself more trapped than ever, until help comes from an unlikely source. But the help comes at a terrible cost. Clariel must question the motivations and secret hearts of everyone around her - and it is herself she must question most of all.
***
[Old Marral the fisherman lived in one of the oddest parts of Belisaere, the ancient capital of the Old Kingdom]
***
(Hot Key Books, 14 October 2014, hardback, 480 pages, Around The Year In 52 Books 2019, a book with a person's name in the title, bought from @AmazonUK)
***
***
I love Nix's Old Kingdom books so I couldn't wait to read this prequel. As expected, I loved it. Clariel reminds me a lot of Sabriel, the heroine of the first book. There are many characters not in the other books so it was a delight to meet some new faces. One of my favourite characters from the other books, Mogget, the free magic creature trapped in the shape of a car features heavily. I especially loved Mogget's chapters. The book starts off quite slowly but something magic happens and I got completely absorbed in the story. The book is quite dark at times and I loved every second and remembered why I enjoyed the other books so much. I found out another book has been released, Goldenhand and I promptly bought a copy which I can't wait to read.