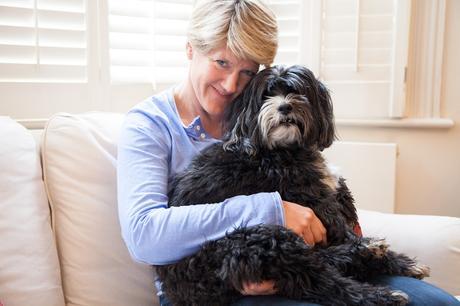 Would you like to make the world a better place for people and pets? Do you want to be part of a movement that will make a real difference? Inspire others to join in? From reducing our daily stress levels, improving self-esteem and increasing our fitness, to helping autistic children gain confidence, research has revealed that the health and wellbeing benefits of having a pet are endless. Today, Purina Pet Care is launching #WeAreBetterWithPets - a social movement to motivate the nation to create a better world for pets and the people who love them.
Purina does not believe that enough is being done to promote, celebrate and protect pets' valuable role in our world and the purpose of creating the movement is to drive individual actions - whether small or large - to cumulatively help make change possible within our society.
Purina is encouraging the nation to join them, to enact a real change for pets in society. This movement follows the recent announcement of the company's ten Purina in Society Commitments* - its own framework of initiatives to improve society for pets, their owners and the planet we share.
The UK is home to approximately 16 million pet dogs and cats - a number that has grown year on year - and so there's never been a better time to rally the nation to act. This belief is shared by a host of pet loving influencers across Europe who star in the movement's launch film, spearheaded by Clare Balding.
From walking the neighbour's dog, pet-sitting for a friend to volunteering at your local animal shelter, it is easy to pledge an individual action that will make a real difference. Take it a step further by turning your pledge into a fun GIF to share with your friends, and nominate them to make a commitment too.
Creating your GIF is easy - visit www.purina.co.uk/commitment and upload your favourite pet-focussed photo to the Commitment Creator, add your pledge and then share across your social media platforms using #WeAreBetterWithPets.
The 'Commitment Wall' on the Purina website provides plenty of inspiration, so whether it's taking your dog to work or cat-sitting for a neighbour - pet lovers everywhere can bring a pledge to life in a fun and rewarding way.
A wide range of influencers are supporting the #WeAreBetterWithPets movement:
Gymnast Louis Smith has committed to spend more time whistle training his Husky Luna so she can go off lead
TV star Jorgie Porter is making more time to run around her local park with her Bichon Frise cross Lady, to benefit both her own health and Lady's
Celebrity journalist Grace Dent is taking her Labrador Betty to see the older members of her family as she really cheers them up
Purina and Clare Balding have also created a short, sharable film to inspire people and to help make her commitment a reality.
Clare says: "I've seen what a difference dogs can make, particularly to children. My commitment is to persuade more schools to allow dogs in the classroom. Children really respond to the sense of responsibility that comes with looking after a pet, and I'd hope that if they've grown up with dogs around them, that once they start working, they could potentially run offices that could be pet friendly as well. I believe that having dogs at school and in the workplace would make us all a lot kinder, happier, better human beings. I hope that more schools will have the confidence to try it in the future."
Richard Watson, UK Regional Director at Purina comments: "We believe that life is richer when people and pets bond. We're inviting people who share this belief to help us start a social movement aimed at improving life for pets and the people who love them. We're very excited to launch #WeAreBetterWithPets which introduces our vision to the public and calls on them to join us in making commitments, for a better world for people and pets."
Join the conversation online via #WeAreBetterWithPets.