Your Dog Could Be a Tax Write-Off
Did you know that pet-related expenses are, in a few circumstances, tax deductible?  Your pet is not a dependent, no matter how much you feel Fido is part of the family. Even if your pets run up expensive medical bills, personal pet costs are not typically tax deductible.  However, if you have a service animal, you can claim the expenses of maintaining the animal as a medical deduction. Businesses can deduct qualifying pet costs, too.
Pets
First, man's best friend or furry feline could earn you a tax break under certain conditions. Examples include animals related to medical or security needs such as guard and special needs dogs.
"You cannot deduct a pet if it's just a household pet," says Wilma Hayes, a tax professional with H&R Block. "But you can deduct pets that are a part of your business. You have to register that pet with an agency declaring that it is a service animal. The animal can be used for a guard or can be used for medical purposes," she says. In these cases you can write off expenses such as pet food, training, medication and vet bills. Just make sure you have an official doctor's note.
http://finance.yahoo.com/news/unexpected-tax-breaks.html
Is your pet a business asset? A business asset is a piece of property held by a business entity for the purpose of making money.
http://www.ehow.com/how_5727613_file-pets-taxes.html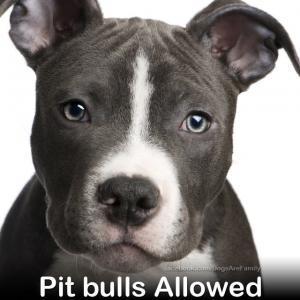 What are some other ways people can deduct their pets?
Moving either to start a new job or to seek work in a new city—also may include the cost of moving a pet. See IRS publication 521 at irs.gov.
The cost of maintaining a pet while an estate is being settled may be deductible if the animal has monetary value, such as a purebred dog. The expenses also may qualify if the animal provides security for property.
http://online.wsj.com/article/SB10001424053111903895904576544773101154248.html
Providing foster care for stray animals is now tax deductible, thanks to a cat-saving volunteer on a mission.
Ms. Van Dusen appeared before a U.S. Tax Court judge and a team of Internal Revenue Service lawyers more than a year ago to dispute her tax deduction for taking care of the 70 stray cats.
The Tax Court allowed her to make a charitable deduction for expenses she incurred while taking care of the cats in her home for the IRS-approved charity, Fix Our Ferals.
According to the Wall Street Journal, among the $12,068 in expenses she deducted were food, veterinarian bills, litter, a portion of utility bills, and other items such as paper towels and garbage bags.
As a tax-paying pet owner, keep records of the major expenses for stray animals and have the charity you are helping write a letter of acknowledgement for the gift, then any expense over $250 can be deducted.
http://www.petside.com/article/tax-breaks-pet-owners
1. Pet food
A couple who owned a junkyard was allowed to write off the cost of cat food they set out to attract wild cats. The feral felines did more than just eat; they also took care of snakes and rats on the property, making the place safer for customers. When the case reached the Tax Court, IRS lawyers conceded that the cost was deductible.
2. Moving the family pet
If you are changing jobs and meet a couple of tests, you can deduct your moving expenses—including the cost of moving your dog, cat or other pet from your old residence to your new home. Your pet—be it a Pekingese or a python—is treated the same as your other personal effects.
http://turbotax.intuit.com/tax-tools/tax-tips/Tax-Deductions-and-Credits/Top-10-Oddball-Tax-Deductions/INF12065.html
Pet Bird-Related Business Breaks
If pet birds are your livelihood, their necessities may be tax deductible. Owners of performing birds, bird breeders, pet shop proprietors and other bird-related businesses may deduct expenses involved in operating their businesses, including, but not limited to: food, housing, veterinary care and equipment. If a portion of your property is devoted to aviaries for breeding birds, you may qualify for agricultural zoning, which may lower your property taxes.
If you have a room or space in your home specially designated for business activity, you may qualify for a home office deduction. Because many bird-related businesses are part-time enterprises, you must be able to prove that you actively pursued the business as an income-producing entity. Consult your tax advisor for specific advice.
Charitable Giving
Pet bird lovers have many opportunities for tax-deductible giving. Tax-exempt sanctuaries and shelters, rescue organizations, bird clubs, avian medical research projects, conservation groups and other charitable entities that work for the good of parrots and pet birds are likely candidates for your donation dollar.
According to the IRS, individuals giving to 501(c)(3) public charities may deduct donations consisting of up to 50 percent of their adjusted gross annual income. Corporations may deduct contributions to 501(c)(3) organizations up to 10 percent of their taxable income. Tax deductions are not allowed for donations to organizations that do not have 501(c)(3), tax-exempt status, so check carefully before you give.
 http://www.birdchannel.com/bird-exclusives/give-me-a-tax-break.aspx
Do not File Tax Returns In Your Pets' Names
Mathew and Sandra Zuckerman are accused of using their dog and cat's names to file their taxes. They then allegedly used the savings on a face lift and a cruise.
http://goingconcern.com/post/apparently-some-people-filed-tax-returns-their-pets-names
Owner can't pay the taxes so she puts pet cemetery up for sale
"More than 15,000 pets, including horses, birds and a raccoon, have been buried there since it opened in 1951. One woman has buried dozens of cats, each with its own plaque.
"The cemetery is also the final resting place for about a dozen cremated humans, who wanted to spend eternity with their beloved pets. One is surrounded by a half-dozen pets, including bull terriers Skipper and Monk and an iguana named Iggy.
…"Unlike a cemetery for humans, pet cemeteries are not tax-exempt. Weilenbeck said that she hasn't figured out how to become a nonprofit. That's left her with a whopping $25,000 annual property-tax bill and forced her to put the cemetery up for sale."
http://articles.philly.com/2012-08-16/news/33217367_1_pet-cemeteries-beloved-pets-half-dozen-pets
You probably cannot write off $77,000 on your taxes for your dressage therapy horse like the Romneys nor Put Houses Under Pets Names To Avoid Paying Taxes and / or hide your pets and money in the Cayman Islands for a free ride on the roof but hope this helps.