City Driving on Demand and Car Sharing with Ford
Last week we learned about the new developments in automobile technology that help make the task of parking easier and the lives of the mobility impaired more accessible with Parking Spotter and Remote Repositioning from Ford through the first part of their Smart Mobility Series. This week, we'll delve into car sharing with Ford and the experiments that they are conducting around the world to help identify long-term solutions that improve the overall car sharing customer experience.
Led by companies like Uber, ZipCar, Lyft and RelayRides, car sharing and on-demand transportation have been the embodiment of the sharing economy. While these services are currently an enticing alternative to many urban-dwelling customers, how will continuous shifts in demographics impact the business model? Will the same approach work globally? What are the reasons behind their perceived value to consumers and how do big car companies fit into the picture?
Those are the types of questions that Ford is answering by taking a different approach to car sharing, one that is focused on improving the experience beyond simply offering an alternative form of transportation. Ford has launched several initiatives around the world aimed at understanding how consumer behavior is changing by experimenting with alternative forms of car ownership and sharing models.
In New York and London, through a service of premium mini-buses offering on-demand transportation, Ford's Dynamic Social Shuttle experiment aims to understand the social dynamics and routing requirements of shared transportation.
For city dwellers, Ford is investigating a shareable service of premium mini-buses offering point-to-point pick-up and drop-off on-demand. The goal is to better understand the social dynamics and routing requirements of shared transportation. Commuters enter a starting location and a destination into a smartphone app. A shuttle that accommodates four to 10 passengers picks up and drops off commuters at convenient locations, taking the most suitable route for all passengers on board.
The Experiment
Ford researchers are testing a smartphone app that lets commuters order shuttle transportation for trips around town.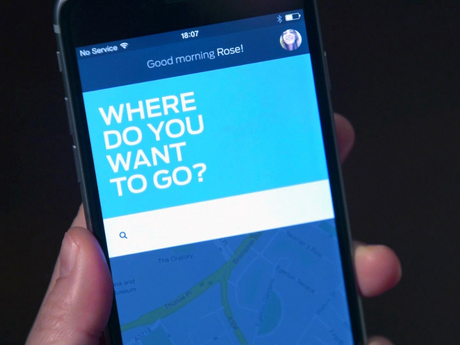 Targeting a "white space" opportunity between traditional city bus services and on-demand personal transportation services, Ford aims to lower costs, improve efficiency and still satisfy individual needs.
While there are many car-sharing services based on a reservation model, City Driving on Demand looks at how to optimize immediate, on-demand need for a car in London.
With the ability to book 15 minutes in advance and plans to offer guaranteed parking at multiple locations around the city, Ford expects to accommodate many more types of journeys with zero or low emission vehicles.
The type of car that you own may not meet your exact needs all the time, so Ford's Car Swap experiment, taking place among employees in Dearborn, MI and Palo Alto, CA, aims to help make it easier to borrow a vehicle that fits your short-term needs.
Ford aims to break down the social barriers and dynamics to improve the usability, negotiation, and seamlessness of the car swapping process.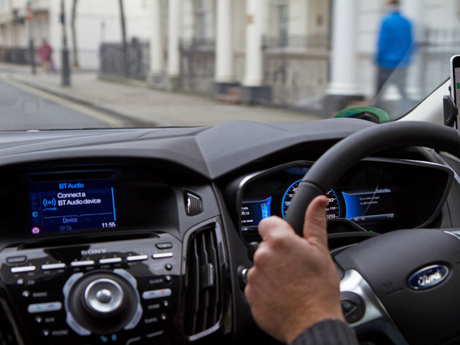 ThroughFord's unique partnership with Flinkster, Ford CarSharing integrates with Flinkster's 270,000 customers and offers them access to Ford's fleet.
With urbanization and the growing middle class in India, interest in vehicle ownership is rising, but the lack of dealerships and infrastructure has deterred first-time buyers. Through working with Zoomcar, Ford is introducing a new sharing concept to offer users the vehicle ownership experience they want, but at a lower cost.
Share