Time check: 5PMStomach check: Filled to the brimOutlook: Four hours away from home (Cebu City), will be hungry by thenDecision: Buy take out
Which takes me back to City Burger, not for their burger (no, no) but for their chicken inasal. I have always found it funny that their name is "City Burger" when their bestseller is their grilled chicken.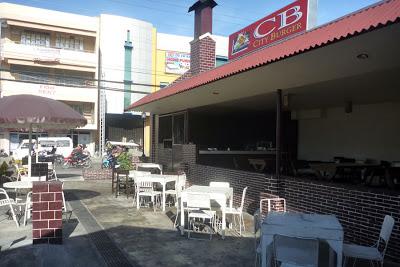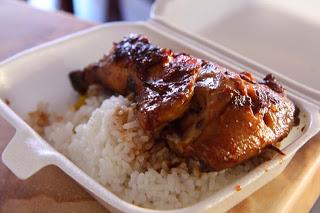 Chicken inasal ready for take out.
Every time I am in Dumaguete, I must have their inasal. Might be because I'm a chicken devourer or maybe because they really have good chicken inasal. The chicken inasal is best eaten whilst hot. How'd my take out survive after five hours? Cold chicken inasal isn't as good as the smoking hot ones, but it still satisfied my chicken tooth.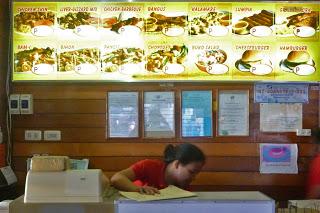 They have other dishes on the menu (click photo to enlarge)
City BurgerSan Jose St corner Real StDumaguete City, Negros Oriental(035) 422 2775
You can also find City Burger at the food court of Robinson's Place Dumaguete.
How a dinner take out took out more money from Mustachio's pocket:Chicken Barbeque with rice Php 77
In Dumaguete Diet is Dead:Gabby's BistroMake Way for Some DessertsBurger vs BurgerCity Chicken (you're here!)