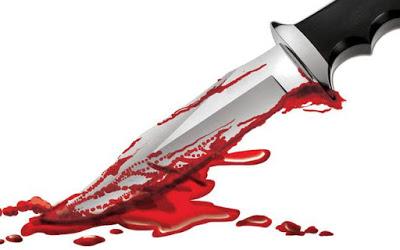 If frequent rapes, day light murder were not enough to label Delhi a crime capital and the state where the values of society are declining rapidly this incident of killing of a teacher by students will definitely do so. A student expelled for poor attendance by a Hindi teacher
Mukesh Kumar
(50) at the government school in
Nangloi,
Delhi had barged into the classroom to confront him during the exam around 5 pm. His friend, who was writing the exam, left his seat and joined him. The police say the boys "lost their temper" and attacked the teacher with a knife. They punched him, stabbed him repeatedly and then ran away, leaving him bleeding on the floor. He was admitted to hospital where he died due to his injuries.
Both class 12th students were arrested but they instilled a permanent fear in all teachers which have brought the beautiful bond of student-teacher under threat.
We say that schools are temple of education which raises teachers to the position of god and see that's the treatment we gave to our gods
. People are ready in our country to die or to kill for a god who is not visible but not even respect the person who imparts education and make us aware of the world around.
There is hardly any respect for teacher's in today's students and those in board classes (10th & 12th) believes that there is no point in respecting teachers who will not check your exam papers.
Such kids of class 12th becomes unmanageable and often threaten their teachers.
Our education system is responsible for all this fear among teachers and all the hatred for teachers in students.
To score high marks is necessary instead of understanding what you are taught and if you are unable to do that you are a bad student.
Really! Education decides you are good or bad? In current education system it is the duty of parents to teach their children to respect teachers and take their scolding/beating sportingly in a motivational way because they don't have any personal gain from success of students. Unnecessarily pressurizing the students interested in other things than study will only increase frustration and hatred for education and teachers. Some parents fought with teachers in front of their child in issues relating scolding by teachers or duties of parents. This encourage child to disrespect teacher because parents support them in all their wrongs.
I used to hear from earlier generations that parents used to punish more if a student complained about teacher's scolding.
This role has reversed now.
It is not right to hit students nowadays because they are sensitive than the previous generation but that doesn't mean they should be so touchy to feel humiliated if a teacher scold them in class and I think that's the duty of the parents.
In the above case of teacher's murder we have many things to think like the temperament of students, no fear of police and law, role of parents, security of teachers in schools and the most importantly the value of bond of love and respect in student-teacher relationship.
We all in our student life have hated some teachers but never thought of killing them for being harsh on us
. An attitude of positivism should be there in the students to be better citizens of tomorrow.