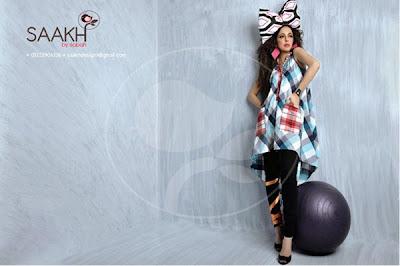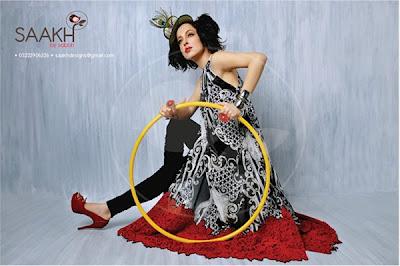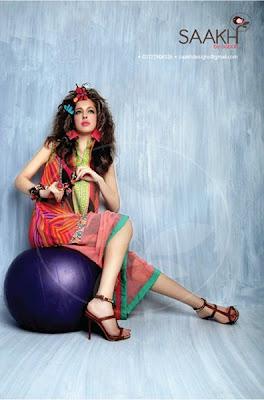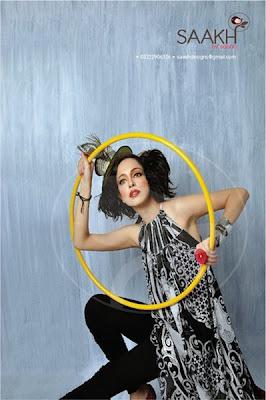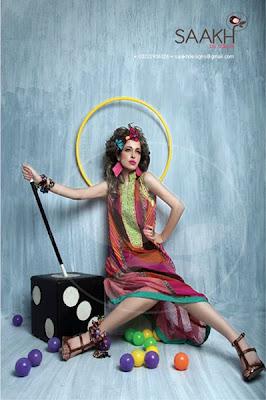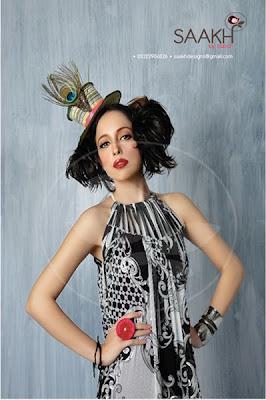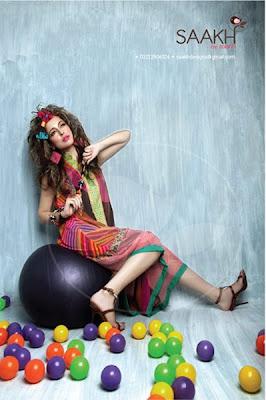 Saakh is of the leading fashion brands of Pakistani which was started by Sabah Mullick, he is an experience fashion designer and has learned a lot from veterans of Pakistan Fashion Industry. Saakh by Sabah deals in a variety of fashion dresses which includes casuals, formals, smart casuals, semi formals and Bridal wear dresses all of which have story to tell about latest fashion trends. Saakh by Sabah has recently launched a sensational collection of stylish outfits for girls which was titled as Circus. Saakh by Sabah girls outfits 2012 is a mind blowing collection of imaginative designs and color combination that has repackaged the traditional circus outfits for girls in a contemporary way.
Circus Collection 2012 by Saakh by Sabah was launched at Brands Pret and the response these girls outfits got from the public was incredible. Girls Outfits 2012 of Saakh by Sabah includes a mind blowing combination of stylish fashion outfits and fashion accessories. All the designs are modern and are dyed in joyful colors. Saakh by Sabah Circus Collection 2012 mostly includes stylish tops which are paired with tights and mark my words; young girls who are in to western fashion will certainly be updating their wardrobe with these cheerful girls outfits.
Pakistani Model, Shazia Naz is the model in the picture shoot of Saakh by Sabah Circus Collection, Hairstyling and makeup was completed by Nighat Misbah, Picture Shoot Idea, styling and props were by The Green Room and photography was completed by Yaseer Sadiq.
Lets not waste anymore time is discussion and have a closer look at these sensational girls outfits from Circus Girls Outfits 2012 of Saakh by Sabah and in the event you cannot resist the temptation of these stylish fashion outfits, then make a journey to Brands Pret and order few fashion dresses for yourself.