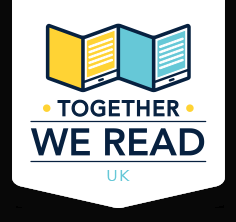 In the house of Helios, god of the sun and mightiest of the Titans, a daughter is born. But Circe has neither the look nor the voice of divinity, and is scorned and rejected by her kin. Increasingly isolated, she turns to mortals for companionship, leading her to discover a power forbidden to the gods: witchcraft.
When love drives Circe to cast a dark spell, wrathful Zeus banishes her to the remote island of Aiaia. There she learns to harness her occult craft, drawing strength from nature. But she will not always be alone; many are destined to pass through Circe's place of exile, entwining their fates with hers. The messenger god, Hermes. The craftsman, Daedalus. A ship bearing a golden fleece. And wily Odysseus, on his epic voyage home.
There is danger for a solitary woman in this world, and Circe's independence draws the wrath of men and gods alike. To protect what she holds dear, Circe must decide whether she belongs with the deities she is born from, or the mortals she has come to love.
***
[When I was born, the name for what I did not exist]
***
(Bloomsbury Publishing, 19 April 2018, ebook, 353 pages, borrowed from my library, Together We Read UK)
***
***
This is my first time reading the author. I bought a copy of her first book, The Song of Achilles in a charity shop ages ago and never got round to reading it. Now I really can't wait to get started.
Circe is an amazing book, an absolute corker. I was in awe from page one. I absolutely adore Greek Mythology and this book is crammed with it. Some of the best known characters turn up on the witch's island. I loved all the mythology references and events. Circe creates legendary monster Scylla in a moment of jealousy, an action that sees her exiled and terrorises gods and mortals alike for decades. Jason and his Golden Fleece turn up on her island seeking shelter. She witnesses the awful creation of the monstrous Minotaur. Her paths cross with Daedalus. I got completely lost in this book. The real world faded and I was there, with Circle in exile on her island. I didn't want to lead her world.