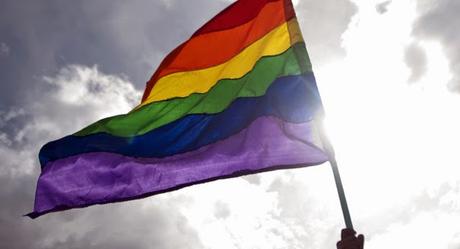 It's official now. The Presbyterian Church in the United States, one of the largest of the mainline christian churches, has changed its definition of marriage to include members of the LGBT community. The denomination's Book of Order now describes marriage as being "between two people" (instead of between a man and a woman).
This is not a huge surprise. Last June, during a general assembly, about 71% of the church's leaders had approved the change. It just could not officially become church doctrine until approved by a majority of the churches 172 Presbyteries (regional bodies) -- and that happened last Tuesday, as the 86th Presbytery approved the change. About 41 have rejected the change.
This does not mean that all clergy in the church are required to perform same-sex marriages. But it does mean that no minister can be "defrocked" for performing those marriages. The new rule allows each minister to decide on his own whether to perform a same-sex marriage or not, but I expect most will comply with the new definition.
I commend the Presbyterian Church for their action -- a move that puts them on the side of love and acceptance instead of bigotry and hatred. I think their Jesus would have approved.