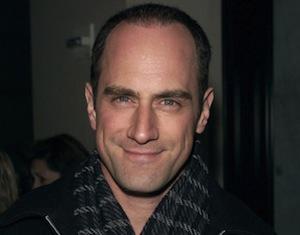 Christopher Meloni, True Blood's Authority leader, will join Paul Rudd and Amy Poehler in Lionsgate's romantic comedy spoof, "They Came Together" from director David Wain.
Paul Rudd and Amy Poehler star as a man and woman who dislike each other, with Rudd's company trying to close down Poehler's candle store.
The movie is in casting mode as it eyes a July start, with Ed Helms, Cobie Smulders and Jason Mantzoukas among those already set.
Meloni will play Rudd's boss, the CEO of CorporateCo Corporation and Co., Inc. Wain, director of Role Models and Wanderlust, co-wrote the script with Wet Hot American Summer partner Michael Showalter.
In addition to his part on True Blood, Chris recently wrapped upa a trio of movies: Superman reboot Man of Steel, Legendary's Jackie Robinson biopic 42, and Small Time, the directorial debut of 24 co-creator Joel Surnow.
source: hollywoodreporter.com