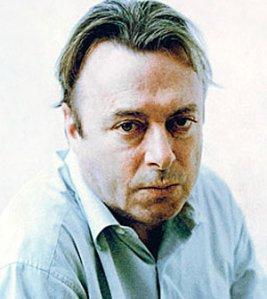 Yesterday's nuclear test by North Korea was nothing if not predictable for those familiar with the regime's bizarre form of logic. I won't waste your precious time here denouncing the nuclear test (although I do) or expressing exasperation with the irrationality of their leaders (although I share the sentiment).
One of the hardest things for Westerners to understand is the true depth of depravity stemming from the North Korean regime. Words like "tyranny" or "oppression" are thrown around towards topics such as gun background checks or voter ID laws to the point where they lose the punch they might have once had. When applied to the regime in Pyongyang, the extent to which these trusty words have been diminished is painfully evident; they cannot do the job alone.
To assist me in explaining the reality of North Korea I'll recruit a man who traveled there to see for himself, the late Christopher Hitchens. He wrote of his experiences in a 2010 piece for Slate:
Visiting North Korea some years ago, I was lucky to have a fairly genial "minder" whom I'll call Mr. Chae. He guided me patiently around the ruined and starving country, explaining things away by means of a sort of denial mechanism and never seeming to lose interest in the gargantuan monuments to the world's most hysterical and operatic leader-cult. One evening, as we tried to dine on some gristly bits of duck, he mentioned yet another reason why the day should not long be postponed when the whole peninsula was united under the beaming rule of the Dear Leader. The people of South Korea, he pointed out, were becoming mongrelized. They wedded foreigners—even black American soldiers, or so he'd heard to his evident disgust—and were losing their purity and distinction. Not for Mr. Chae the charm of the ethnic mosaic, but rather a rigid and unpolluted uniformity…

…I was struck at the time by how matter-of-factly he said this, as if he took it for granted that I would find it uncontroversial. And I did briefly wonder whether this form of totalitarianism, too (because nothing is more "total" than racist nationalism), was part of the pitch made to its subjects by the North Korean state. But I was preoccupied, as are most of the country's few visitors, by the more imposing and exotic forms of totalitarianism on offer: by the giant mausoleums and parades that seemed to fuse classical Stalinism with a contorted form of the deferential, patriarchal Confucian ethos.

All of us who scrutinize North Korean affairs are preoccupied with one question. Do these slaves really love their chains? The conundrum has several obscene corollaries. The people of that tiny and nightmarish state are not, of course, allowed to make comparisons with the lives of others, and if they complain or offend, they are shunted off to camps that—to judge by the standard of care and nutrition in the "wider" society—must be a living hell excusable only by the brevity of its duration. But race arrogance and nationalist hysteria are powerful cements for the most odious systems, as Europeans and Americans have good reason to remember. Even in South Korea there are those who feel the Kim Jong-il regime, under which they themselves could not live for a single day, to be somehow more "authentically" Korean.

Here are the two most shattering facts about North Korea. First, when viewed by satellite photography at night, it is an area of unrelieved darkness. Barely a scintilla of light is visible even in the capital city. (See this famous photograph.) Second, a North Korean is on average six inches shorter than a South Korean. You may care to imagine how much surplus value has been wrung out of such a slave, and for how long, in order to feed and sustain the militarized crime family that completely owns both the country and its people.

But this is what proves Myers right. Unlike previous racist dictatorships, the North Korean one has actually succeeded in producing a sort of new species. Starving and stunted dwarves, living in the dark, kept in perpetual ignorance and fear, brainwashed into the hatred of others, regimented and coerced and inculcated with a death cult: This horror show is in our future, and is so ghastly that our own darling leaders dare not face it and can only peep through their fingers at what is coming.
I simply leave you with the following video of Hitch, further explaining the obscenity of North Korea.