I

just wanted to share one of my families traditions.
Every year when I was growing up my mother made these green Almond Butter Christmas Tree Cookies
I have done the sa

me with my kids and now my grand kids.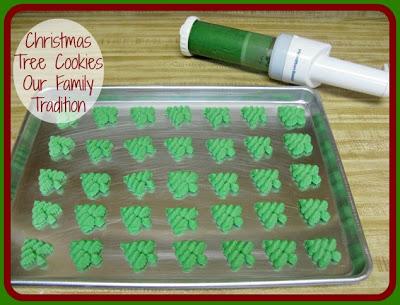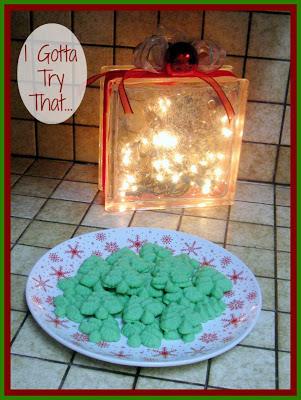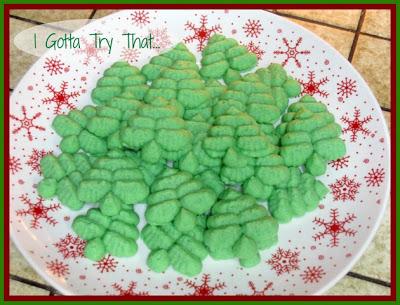 Almond Butter Cookies
1 cup

butter room temperature
1/2 cup  granulated white sugar
1 large egg
1 1/2 teaspoons pure vanilla extract
1 1/2 teaspoons pure almond extract
2 1/4

cups

flour
1/4 teaspoon salt
Preheat oven to 350  
Beat the butter and sugar until fluffy. Add the egg and vanilla and almond and mix.  On low speed, gradually add the flour and salt until well mixed. A

dd food coloring.
I use a cookie press for these cookies. 
Place cookie sheet on center rack and bake 7-9 minutes.

When they slightly start to brown on the edges take them out.