We have some new artists and craft people donating their work to made4 aid, which is really exciting - the items currently in the made4aid shop (on Etsy) were made by 10 different people; actually more than 10, as we have a number of items donated by the Agapi community in Cyprus, and I have counted their community as one donor.
So there are lots of different kinds of items - art, jewellery, sewn and knitted items and other things - and lots of different styles.
Please do head over, lovely and unique handmade Christmas gifts and stocking fillers, and still time for shipping in time for Christmas or New Year!
Below are just thumbnails - all these items are available in
the Etsy made4aid shop
All profits go to Medécins sans Frontières / Doctors without Borders, except for the items made by Agapi, and for those profits go to the Agapi work with refugees and other individuals and families in need.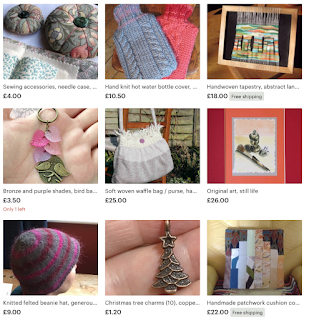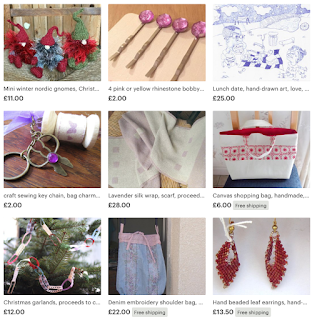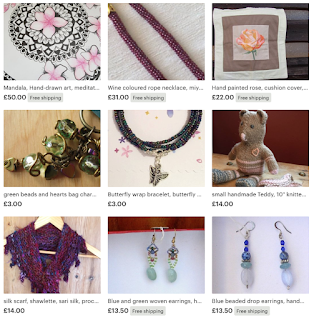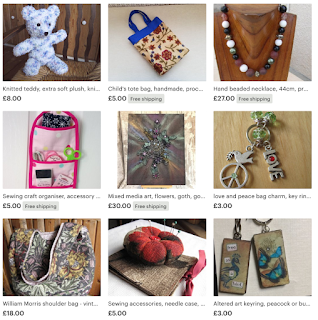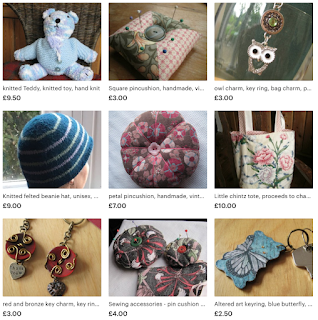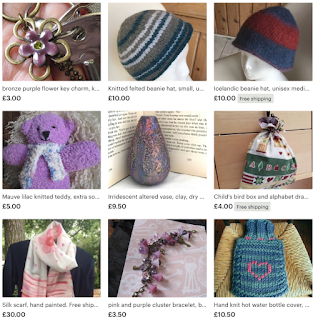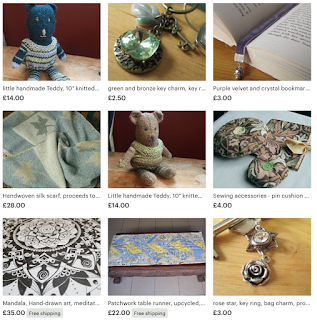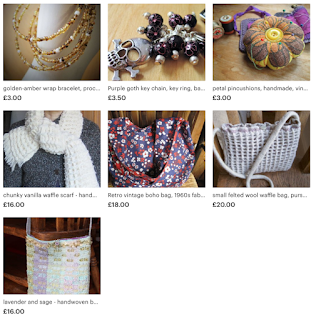 Over £7000 made and donated to good causes since 2009, through the generosity and creativity of lots and lots of people.
If you are interested in donated items you have made - or  are/craft supplies - do contact us. There is more information about donating items here.