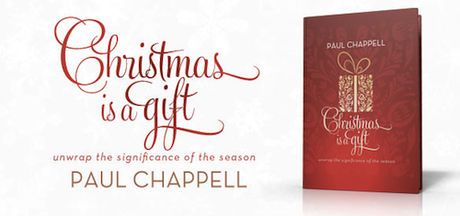 This week, Striving Together Publications introduced a new, hardback, full-color, mini-book from Dr. Paul Chappell. Christmas is a Gift—Unwrap the Significance of the Season is just over 130 pages, and is filled with encouraging insights from the Christmas story, as well as a clear salvation message. It makes a perfect gift for a Christian friend or a tool for sharing the gospel with someone that is lost. The book is available now, and significant quantity discounts are available.
To find out more about Christmas is a Gift, or to order a copy today, visit www.strivingtogether.com!
We pray that this resource will help you encourage others and share the gospel this Christmas!