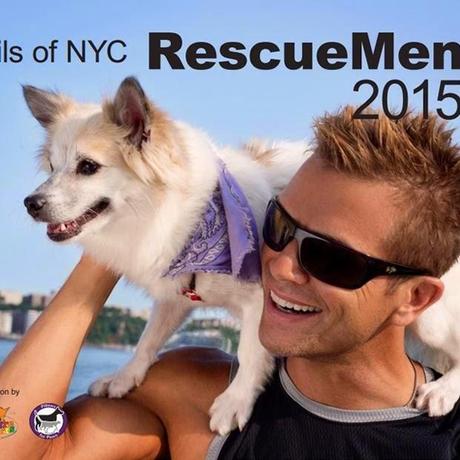 Photo via NYC RescueMen on Twitter
Christmas gift idea for the animal lover and all my single ladies
The inspirational 2015 Tailsof NYC RescueMen Calendar
will give you a double dose of cute and it raises money for a great cause
. The calendar features 12 true stories about New York City men who rescued animals in need- ladies listen up!
Sales of the calendar- developed by
Pillows for Paws ​and Grandpa Dave's Creature Comforts- go towards raising funds for enrichment programs for NYC animal shelters. The
2015 Tails of NYC RescueMen Calendar is a great Christmas gift idea for any animal lover and it supports so many charities and is only $15.
Click here to buy your 2015Tails of NYC RescueMen Calendar and follow the RescueMen on Twitter. The pets are cute and the guys are too- what more could you ask for?