Giveaway open to Canadians. 


Let me be straight with you: you don't want to miss this contest. By filling out the form at the bottom of this post, you have the chance to win one or more of hundreds of dollars' worth of terrific products, just in time for Christmas. Enter now (extra entries if you follow This Mom Loves publicly through Google Friend Connect, e-mail or Twitter) and let your friends and family know about it as well! Sure, it's more competition...but you still could end up finding one of these great gifts under your tree! There will be a winner chosen for each prize, and all names remain in the entire draw.
Up for grabs:
Secret $100 Gift  Basket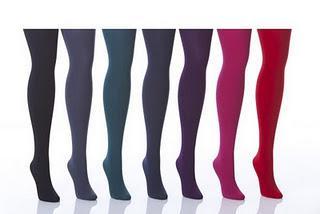 This gift basket will contain approximately $100 worth of Secret's newest products (I reviewed their Fall line of hosiery recently here). The winner will receive a variety of coloured and patterned tights, as well as some of Secret's great shapewear.
Moonjar Moneybox Classic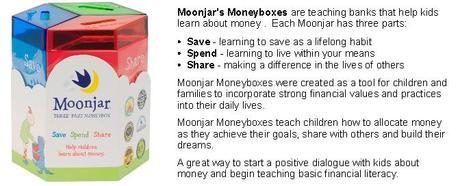 My oldest has one of these, and uses it regularly. It's a fantastic way to teach your kids about money, and the important values of spending, saving and sharing. Find out more at http://www.moonjar.ca/. Retail value: $29.95.
Rubbermaid Goes Pink Collection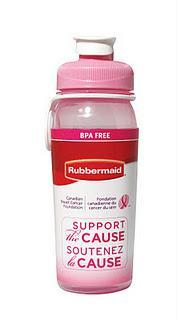 Last month, Rubbermaid went pink to help support the Canadian Breast Cancer society. Now just in time for Christmas, they're giving one lucky This Mom Loves reader a care package of their pink products worth $25. Included will be 1 Refill Reuse bottle and 16 food storage containers (4 each of 760mL Round, 1.2L Deep Square, 669mL Square, and 284mL Twist and Seal). Products are available for purchase at Loblaws and WalMart.
RUBIK's Race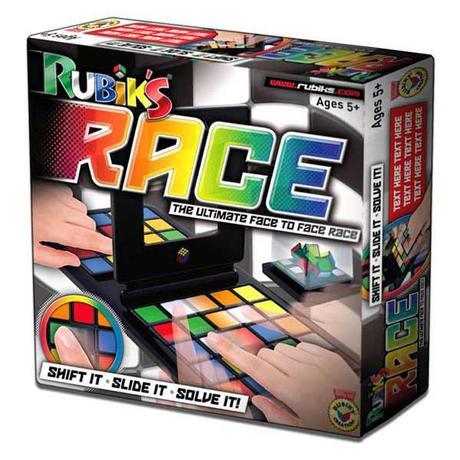 You all know the RUBIK's Cube, and now there's the RUBIK's Race, bringing a retro twist to holiday giving. This ultimate face-to-face game challenges players to get their brain and fingers racing to match the given pattern of nine coloured squares faster than their opponent. Like the original RUBIK's cube, the game requires skill, speed and logic...but this time as a race against another player! RUBIK's Race is suitable for children ages 5 and up, and requires no electricity or batteries. Suggested retail price: $19.99.
My Friendship Bracelet Maker


My Friendship Bracelet Maker's design innovation loom lets you create friendship bracelets quickly and easily! Includes 56 precut threads in 14 different colours, and the slide-out tray with inside storage keeps strings organized. You can even access bracelet patterns and free video tutorials online! Find more information on their website. This prize is worth $30.
My Ribbon Barrette Maker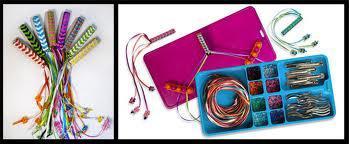 This one's a blast from the past! Girls can design and create their own 1980's retro-style braided ribbon barrettes! The website has more info as well as an instructional video. When my girls are older, I am so getting them one of these. This prize is worth $30.
$50 Voucher For Posterjack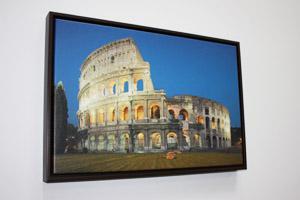 Is there any better gift for loved ones than a photo gift? Posterjack.ca offers great Christmas ideas like posters, canvas, acrylic and metal prints, and collages...all created with your own photos! Upload your image and select a product and size...simple as that! Sophisticated technology and high-quality materials help capture a memory that will be treasured for a lifetime. One lucky winner will receive a $50 voucher to be used towards the product of her choice. Everyone else should check out http://www.posterjack.ca/, whether you're thinking of a gift, or a unique way to display your own holiday photos after Christmas!
3-Pack of hot new Swagger Tags (2 sets up for grabs!)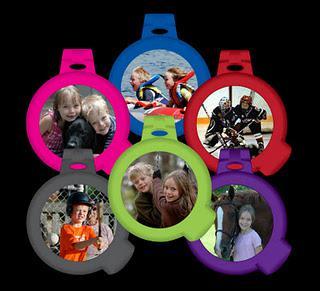 A SwaggerTag is an identification tag that reflects your personality and helps you keep track of your gear. By customizing SwaggerTag with your own photo, image or logo, you can let everyone know it's your stuff. You decide what personal information to include and your SwaggerTag reveals the information only if it is opened. Water, weather and impact resistant, with strong attachment points and ties to ensure it will stay with your gear, SwaggerTags are available in six distinctive colours.
I received one of these for review, and it's a neat little gadget...and a perfect stocking stuffer! Whether you want to make sure your kids' backpacks or sportsbags are identified, or you have a family member or friend who's a frequent flier, there's sure to be someone on your Christmas list who would love to be surprised with one of these!
One winner will receive a set in "girl" colours (Gecko Green, Hot Pink and Mustang Purple) and another will receive the "boy" set (Dolphin Blue, Dragon Red and Spider Grey). Each set is worth $18. Find out more at http://www.swaggertag.com/.
The Very Cranky Bear Gift Set (2 sets to be won!)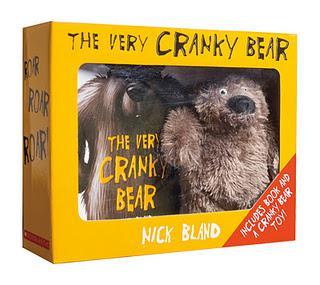 My friends at Scholastic Canada are offering up two of "The Very Cranky Bear" gift sets. The set includes a mini hardcover copy of the cute story by Nick Bland and a cranky bear stuffed toy. (Each set is worth $19.99).
Skechers Shoes of Your Choice!
Yes, that says "of your choice"! One lucky winner will receive a gift certificate for any pair of Skechers shoes, redeemable at any Skechers store! You could go with the Tone-Ups or girls' Twinkle Toes, both of which I reviewed in the past couple of months, or maybe there's a special guy in your life who would love to find a new pair of shoes under the tree. The choice is all yours, and this prize is valued at up to $120!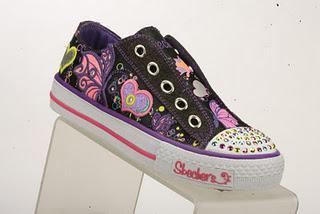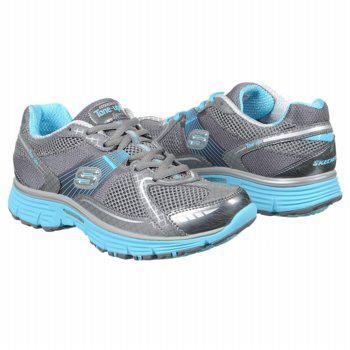 ***********
So, are you convinced that it's worth your while to take a few seconds to enter the This Mom Loves Christmas Extravaganza 2011? Simply fill out the form below, and click "submit". The Extravaganza will run until Friday, November 25th at 11:59 p.m. Eastern, after which time a winner for each prize will be chosen through random number generation. Good luck!