'Twas the night before Christmas, when all through the house
.,
.We wish! All mums know the reality; convincing over-excited children to get some sleep before the big day, wrapping presents late into the night and stressing over last minute food preparations.
Not a creature was stirring, not even a mouse...
Here is a handy list with a few ideas of things you may want to consider having in for the "big night before"
Essential Oils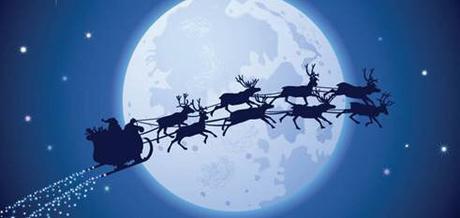 Emergen C
Mince Pies
This, if you have never come across it, is a energy drink and a healthy one too. It comes in handy fast dissolving, wallet-sized sachets. Packing 1000mg of Vitamin C to support the immune system's normal function and 6 B vitamins for energy release. Just what us busy parents need and of course perhaps leave one for Santa too.
Midnight mud mask
When the presents are down and the house is sparkly clean, The food is being prepared and all the carrots are out for Rudolph, it's then time to chill and relax before bedtime. Essential oils such as this Lavender oil from Holland & Barrett have been proven to be very beneficial to aid relaxation. I have used many essential oils including lavender and I do find that lavender is the most relaxing. A few drops of this in the bath will no doubt send me off to the land of nod in minutes leaving me refreshed for the excited munchkins Christmas morning.
Make sure you don't disappoint the kids. They know Santa likes mince pies even if they don't and must leave at least one out for him. These particular ones come from Holland & Barrett and they are gluten free too.
Baylis & Harding
Another relaxing treat for mum from Holland & Barrett. Perfect for before bed time for tired faces.
This Dr. Organic Dead Sea Mineral Bio-Plasma Mud Mask contains organic Dead Sea Mineral salt and Dead Sea Mud. These have a long history of skin purifying and health promoting properties, so in combination with a blend of bioactive, natural and organic extracts, such as Kaolin, Plankton Extract and Algae Extract, this face mask penetrates deep into the pores, effectively removing excess oil and impurities, whilst stimulating new cell regeneration. Meaning mum looks good on Christmas pictures.
I was really pleased to find this lovely gift bag amongst my Christmas Eve essentials.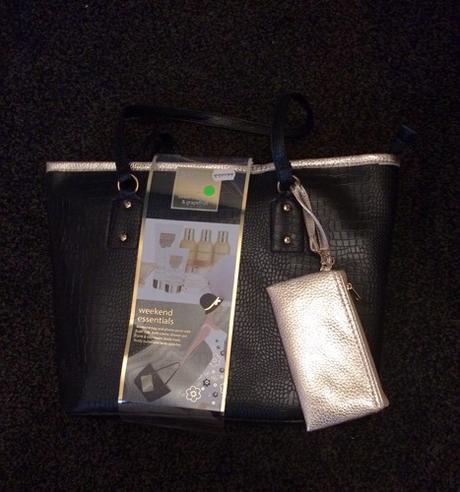 It's a good idea to keep a few gifts such as this one spare. The reason being for unexpected guests bearing gifts and then not having one to give back or just not wanting to leave anyone out.
And don't forget'
This gift bag comes from Baylis & Harding and it's hard to believe but it only costs £19.99. It's a good decent size bag with a gold purse too. Inside lots of lovely bath smellies and lotions which all come individually wrapped.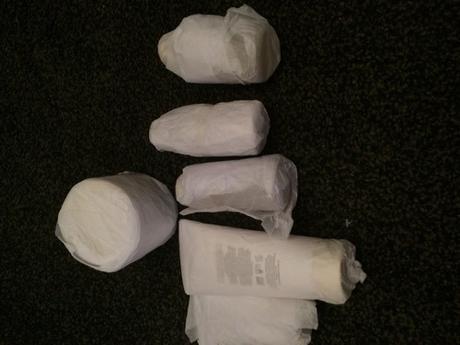 9 items in total if you include the bag and purse which is an amazing price considering it's a good well known brand too.
Sellotape, batteries, a carrot and the reindeer dust!