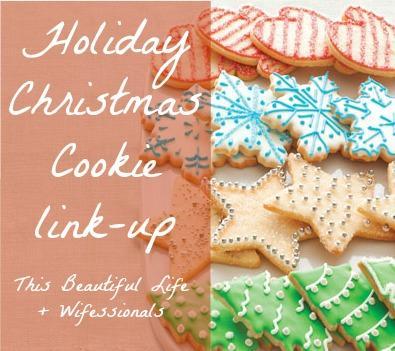 Welcome to the Holiday
Christmas
Cookie Link-Up!
I am so excited to be hosting this with my good friend Brittany. I can't wait to see all of the delicious cookie recipes you created!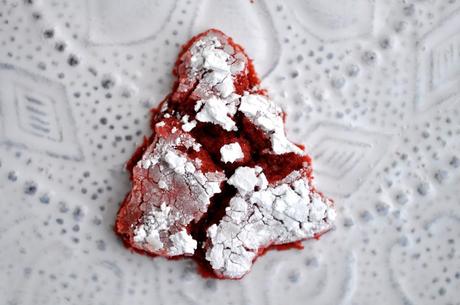 Red Velvet Christmas Cookies
My family LOVES Red Velvet Cake.My dad makes Red Velvet Cake every year from scratch. It's a lot of work and sometimes I just want that holiday taste, without all the hassle.
I started looking at the recipes for making such a cookie, and found you could use cake mix to save yourself so much time!
After taking helpful hints from reviews I saw, these precious little cookies were made.
You need:
- 1 box of Red Velvet Cake Mix (I used Betty Crocker)- 2 tablespoons flour- 2 eggs- 1/2 cup vegetable oil- 1 tsp vanilla extract- Powdered sugar
Instructions:
1// Preheat your oven to 350 degrees.2// In a bowl, mix together the cake mix and flour. Then add the eggs, oil and vanilla. Stir until smooth.3// Place parchment paper on a large pan. Take small balls of dough, roll them in the powdered sugar and slightly flatten the cookies on the pan.4// Bake 8-10 minutes. Remove cookies from the oven and cut shapes with a cookie cutter if you wish!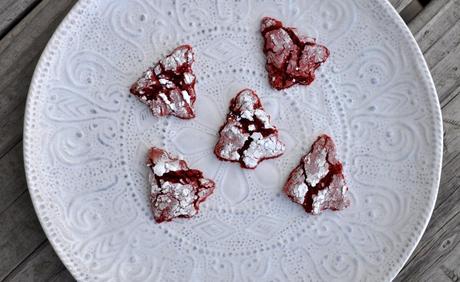 So cute! AND so easy.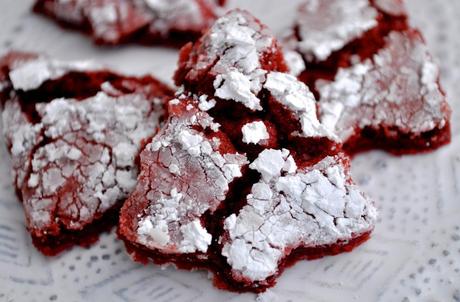 I also made little gingerbread men.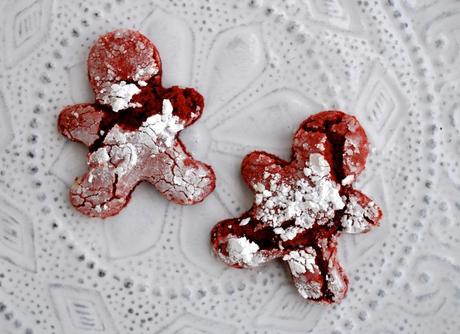 Ryan didn't like them - he said they looked like a murder crime scene...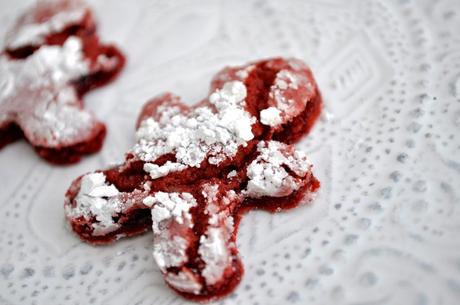 I still love them!!!
These turned out so ooey gooey and scrumptious.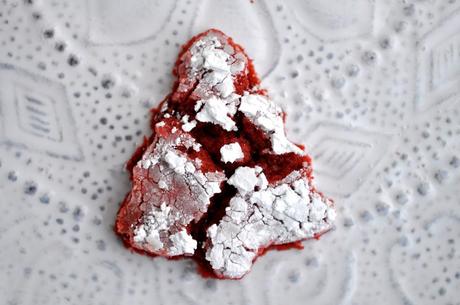 Now share your favorite recipe with the blogosphere (: