What is on 
your
 "I Really
WANT
to Do" list for the holidays?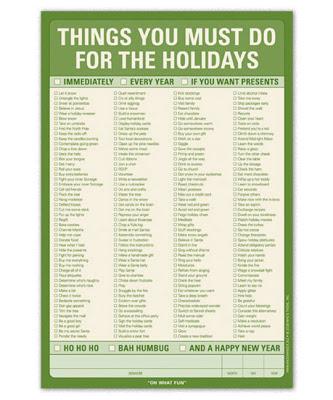 Really, is there such a thing as a list of
Things You Must Do For the Holiday
s?  Kinda takes the fun out of it.
Besides listening to more seasonal music, I really
wanted
to make "soup mixes in a jar" for gifts.  It was unbelievable how many sites came up on a Google search for just this topic.
Here is the one site I settled on at this link because it was
COLORFUL
,
EASY
, and
HAD LABELS
.
Needed: 12 wide-mouth pint (2-cup) canning jars with lid and rings 14 pounds assorted dried peas, beans and lentils (at least 8 different varieties):
 pink beans 
 black beans 
 baby lima beans
 lentils
 red lentils 
 black-eyed peas 
 red kidney beans 
 pinto beans 
 split peas 
 great northern beans 
 small red beans 
 white beans 

12 Italian-flavor or beef flavor bouillon cubes 
12 bay leaves
Just put half cup of each bean layered in the jar topped with a bouillon cube and bay leaf and tie on a the printed label.  Like this!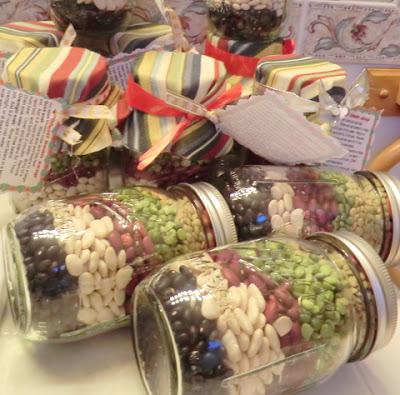 I like soup, and almost any kind of flavor.  How about you?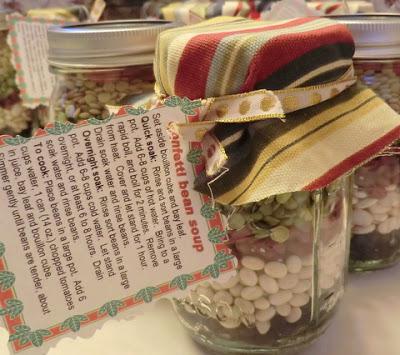 If you made the soup exactly as directed, it would be pretty bland.  I'm thinking of giving a package of ham hocks along with the jars of beans, reminding the bean recipients that they will also need to add spices for a heartier, tastier version of this bean soup.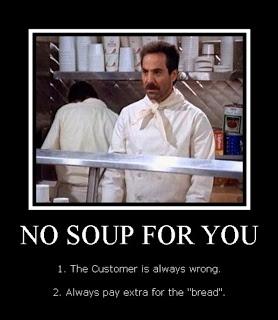 (Just had to add the Soup Nazi picture from the Seinfeld days.)
Linking to A Sheltering Tree ... because soup is something that can nourish a body and soul!