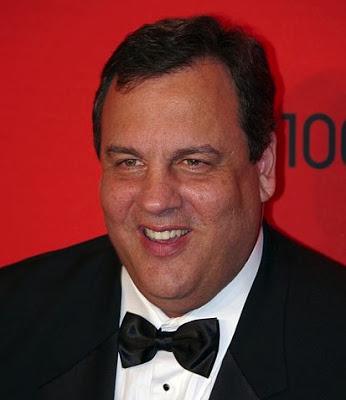 Chris Christie, the Republican governor of New Jersey, will run for re-election this year -- and it's looking like he cannot lose that race. That's the verdict of several polls, the most recent of which is the Quinnipiac University Poll. The poll shows the governor is very popular (even among Democrats), and may well be the most popular Republican in the country. Here are some interesting numbers from the Quinnipiac Poll:
IS YOUR OPINION OF GOV. CHRISTIE FAVORABLE OR UNFAVORABLE? (First number is favorable and second is unfavorable.)
General Public...............69% - 21%
Republicans...............90% - 5%
Independents...............74% - 18%
Democrats...............51% - 36%
Men...............73% - 19%
Women...............66% - 23%
Whites...............75% - 19%
Blacks...............47% - 35%
Hispanics...............61% - 25%
Those are some pretty incredible numbers. Every group but one, African-Americans, has his favorable numbers above 50%, and even that group has higher favorable than unfavorable numbers for him. The poll went on to ask voters about match-ups between Christie and the Democrats most likely to run against him, and it should none of them even came close to Christie. Unless something extremely negative about the governor comes out between now and November, I don't think there's any way he can be kept from winning a second term.
If the Republicans were smart, Gov. Christie would be their front-runner for the 2016 presidential nomination. People of all political persuasions recognize that the governor has the ability to work with his political opponents for the good of his constituents. And that is exactly why the teabaggers, who control the Republican Party in many (if not most) states do not like him. That want a candidate who puts ideology first and the good of the country second -- and they will do their best to make sure Christie never gets the nomination.