Sometimes being overzealous in preaching the Gospel; what the Gospel stands for and our complete role is not emphasized resulting in a deviation from Biblical Christianity - making it compete with the very belief systems that the Epistles of the New Testament warned against. 
This has resulted in a myopic focus on Christ Jesus, and the corresponding blessing stemming from that to the exclusion of everything else that needs to be known and followed.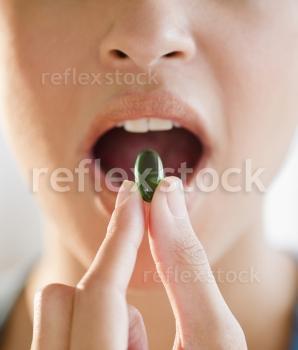 The best known examples are the prosperity and healing ministries of today where the sole purpose of proclaiming Jesus Christ in one's life is to get the money and to remove that disease. One is not discounting that these benefits don't happen or are not important. The problem arises when possessing the money or health acts as the testimony and the sole reason of having faith in Jesus Christ.
What happened to Discipline?
Does not the Bible say that God chastises and scourged all whom he considers his children, and this should make us happy since he is treating us as his own and not as illegitimate children?
He is pruning us as we show ourselves to be capable branches that can bear much fruit and that while it is happening it seems very painful yet we shall see the wonder of it.
"May you be prepared to endure everything with patience, while joyfully giving thanks to the Father, who has enabled you to share in the inheritance of the saints in the light."

 Colossians  1: 11-12
Isn't the body of Christ to share in the suffering of Jesus Christ in the flesh so that his glory too can be revealed in us? These teachings from the Bible are not emphasized at all. While most claim that all the problems are the designs from Satan or lack of faith, the fact that we should focus on how we live our lives or whether this is the discipline that a child must endure to become mature in Christ is not even considered.
I'm in it only for the money and to feel good!
One can also see in some of the outreaches and churches that solving their immediate problems is why the majority are flocking in, being disciplined and growing in the knowledge of the God is something they cannot be bothered with. On the flip side there are those who are looking for the feeling of ecstasy and euphoria in a socially approved channel. All they want is to feel high listening to music or words, and it ends there.The danger lies in not looking at growing from faith to faith, but looking forward to these temporary euphoric states only and then thinking  this is what Christianity is. While those with whom all these ecstatic states doesn't happen or who don't end up getting cured from the touch of the Evangelist stand condemned as if God does not love them.There is nothing new under the sun.One is reminded of Jesus Christ healing the ten lepers and after healing them he finds none are present to thank him but one. They have all gone away, with their problem solved that is all they needed from Jesus Christ and don't see why they should be with him anymore.
Sadly, today there seem to be a lot of Christians with the attitude of those lepers, maybe they are spiritually.
Note: Get these posts as articles in PDF format from my official website.