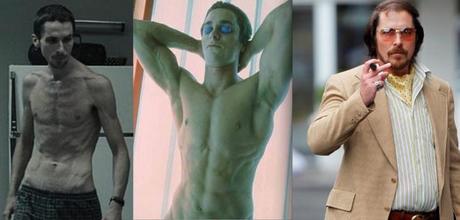 Christian Bale's Miraculous Body Transformations
0
Christian Bale is undoubtedly one of the greatest actors of our time, and not just because of his talent, but also because of his extreme dedication to every role. Biggest proof of this are his strangely rapid body transformations.
The very essence of the acting profession involves transformation of the actors in a variety of characters, sometimes so opposite in character and appearance, it can be difficult to find an actor hiding behind the appearance of a certain character. Christian Bale is certainly one of the most talented actors when it comes to mind-blowing transformations, especially body transformations.
It is also remarkable that he has created some seriously iconic characters, during his career, such as the "American Psycho" or the"Batman". But there is and there will be,few actors who could go through such fluctuations in weight, as Christian Bale did. Take a look at the timeline of Bale's most shocking physical changes:
Newsies (1992)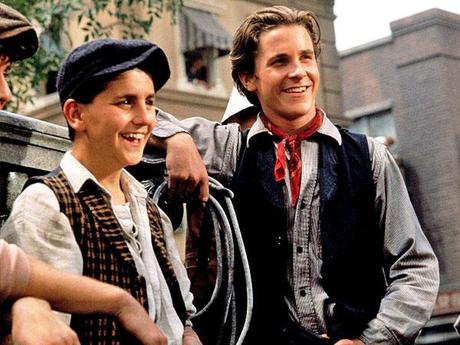 Image credits: Buena Vista Pictures/Everett Collection
Seventeen year old Christian appeared in the the musical "Newsies", as Jack "Cowboy" Kelly. For this role, Bale was nominated for "Young Artist Award", so his talent was obvious already at early age.
Velvet Goldmine (1998)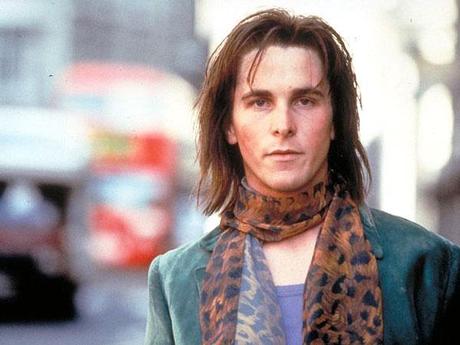 Image credits: MIRAMAX
One of the most subtle and elegant transformations in Christian career. This film is about the glam rock artist, where Christian is already an adult, but his biggest transformations are yet to come. He gained just 5kg for this role. 
American Psycho (2000)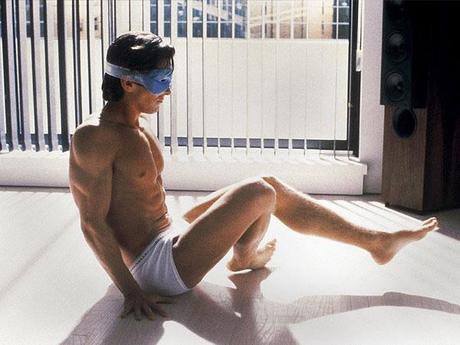 Image credits: Lions Gate/Everett Collection
Now we are getting there. For the role of serial killers Bale had to gain a little muscle mass.By rule, the protagonist is required to have no more than 3 percent body fat. To achieve this physique, he spent four months working out in the gym for three hours,six times a week. Weight at that time, 81kg. 
Machinist (2004)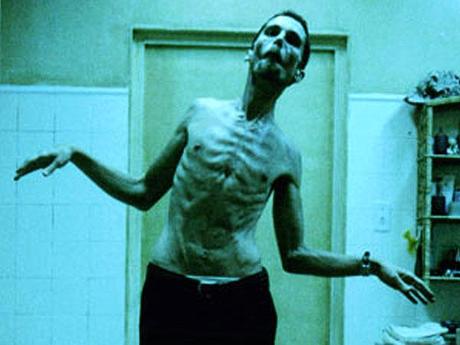 Image credits: Paramount Classics
If you were not impressed by his previous roles, take a good look at this photo. For the role of Trevor Reznik in "The Machinist," Bale dropped 28.5 kg. This is one of his most famous roles. Bail had to get rid of his athletic shape and lose 26 kg in just four months. His diet composed of water,coffee and one apple per day.  Determination at its best! Weight 55 kg. 
Batman Begins (2005)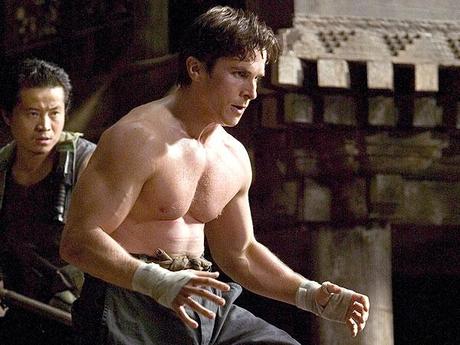 Image credits:Warner Brothers/Everett Collection
In order to portray Batman,character that is supposed to be invincible in all its glory, Bale had to work on his figure again. He switched to high-carbohydrate diet and returned to the three-hour training. Scored 27 kg before the movie and 18 kg during filming. Weight 86 kg. 
Rescue Dawn (2006)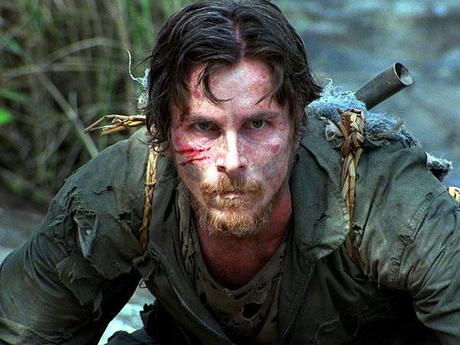 Image credits: MGM/Everett Collection
By now he was a professional in the field of weight control, so Bale easily dropped 25 kg kilograms for the role of the hero, who is forced to endure hardships in order to survive. Weight for this role, 61kg.
The Dark Knight (2008)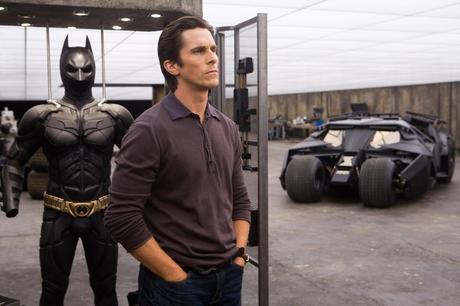 Image credits: Warner Bros
New gain, in the roller coaster of weight change. To successfully deal with fighting crime and the Joker, the film needed an actor who has a sufficient amount of muscles. Bale had to hit the gym once again. Weight: 86 kg. 
The Fighter (2010)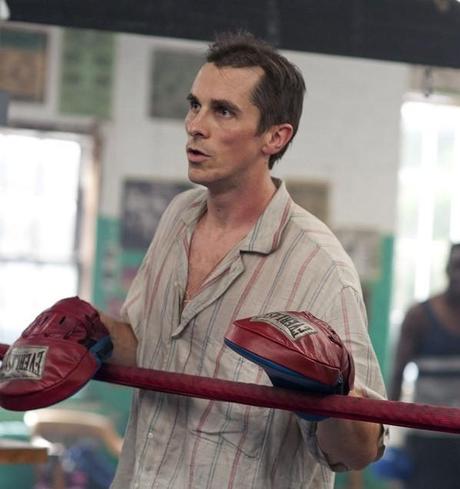 Image credits: Paramount Pictures/Everett Collection
To get this role, Bale had to do intense cardio exercises in order to throw off the weight and authentically portray a drug addict. Won the "Oscar", "Golden Globe", as well as the VFCC Award nomination for "Best Supporting Actor" and generally been treated kindly by critics for this role. Weight: 66 kg.
The Dark Knight Rises (2012)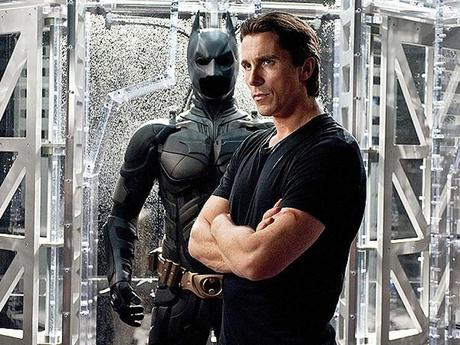 Image credits: Warner Bros/Everett Collection
Christian Bale's body can vary as much as necessary, unlike Batman, who must always look athletic and muscular. So for this role, in the third part of the trilogy, Bale again had to rebuild his muscles. Weight in this movie 90 kg. 
Out of the Furnace (2013)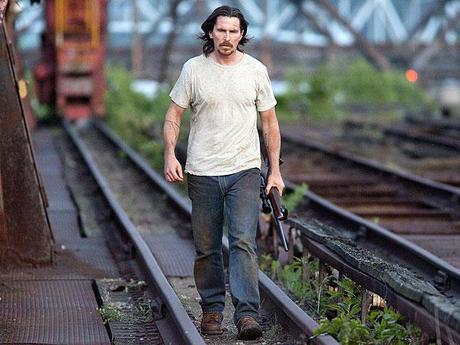 Image credits: Relativity Media/Everett Collection
The actor had to, once again, lose weight for the role of the tortured and downtrodden factory worker. But not as much as he had to lose before. Weight: 84 kg
American Hustle (2013)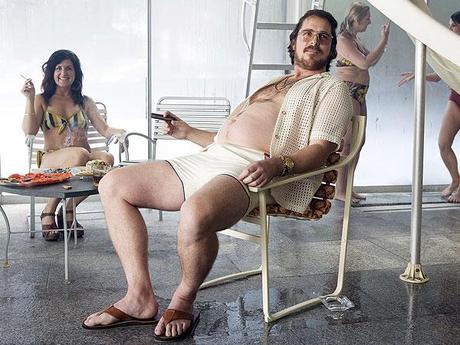 Image credits: Columbia Pictures/Everett Collection
For the criminal tragicomedy "American Hustle", where he performed the role of  Irving Rosenfeld, Bale turned to junk food, mainly cheeseburgers and scored 22 kg.  Weight: 106 kg.
Exodus (2014)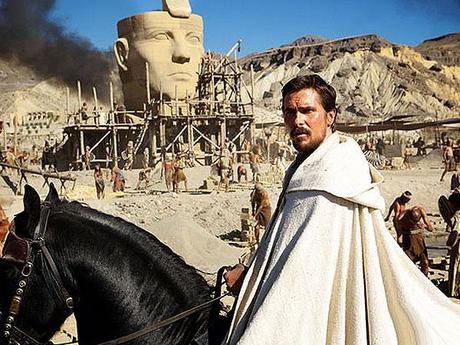 Image credits: Twentieth Century Fox
Since, in fact, no one knows exactly Moses's weight, so Christian just returned to his normal weight and appears with his standard-proportioned physique, in the "Exodus". Weight: not sure, but much less than Irvin Rosenfeld.
Source:People