Kurt Hummel plays a gay teenager in Glee. He is portrayed by actor Chris Colfer. Chris Colfer was born in 1990, yes, he's just a baby, 22. At 22, he is already a golden globe winner and two time emmy nominee. Quite an achievement at 22. He is also a New York Times #1 bestselling author. Colfer was named as one of Time magazine's 100 most influential people in the world in 2011.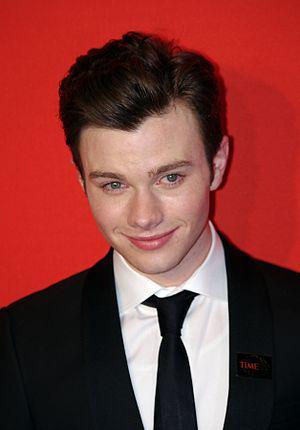 English: Chris Colfer at the 2011 Time 100 gala. (Photo credit: Wikipedia)
Just like Chris' character, Kurt, Chris was home schooled  for half of 7th grade and 8th grade because he was bullied so much in school.
Like his character, Chris Colfer is openly gay.
I have become a bit of a glee addict and one of the reason's is Chris Colfer 'Kurt's' voice.
Here are a few of my favourites from the show.
It will be interesting to see where Chris Colfer goes after Glee. He would be wasted in a normal tv series, his voice is the real talent, he needs to be on stage starring in a major musical.
I think he would be fantastic as Joseph.