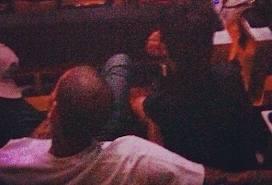 Chris Brown and Rihanna are at it again! After weeks of being watched, it is now being said that Chris Brown has broken up with his former girlfriend, Karrueche Tran, to "work things out" with ex Rihanna.
Brown recently told the press, "I have decided to be single to focus on my career. I love Karrueche very much but I don't want to see her hurt over my friendship with Rihanna. I'd rather be single allowing us to both be happy in our lives."
Brown and Rihanna have been spotted together the past three nights in NYC which have been sparking a lot of controversy. On Monday, Oct. 1, they were caught "hugging and kissing" at the nightclub Griffin. The next night, Oct. 2, the pair apparently met up again at 1Oak. And last night, Oct. 3, Brown and Rihanna left the Gansevoort Hotel (minutes apart) and were spotted at Jay-Z's concert at the Barclays Center where it was witnessed that Brown put his arm around Rihanna.
Evidence showed up of that night when journalist, Elliot Wilson, spotted Brown and Rihanna at the concert and tweeted, "Me things Rihanna just entered the VIP with Chris Brown. Wow." He then posted a photo on Instagram of the pair cuddles up at the show with the caption, "Breezy. Rih Rih."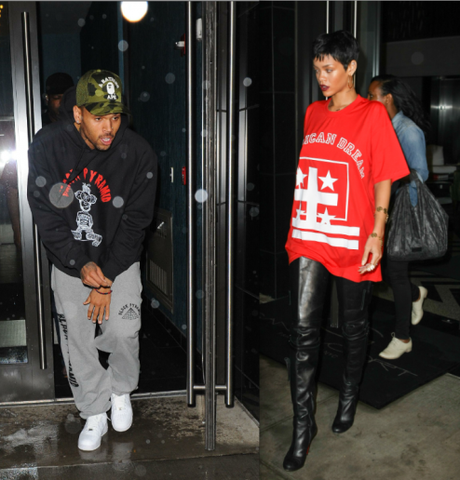 Chris was caught coming out from Rihanna's hotel room
[Image from tweetbuzz.us]