Friday, June 27, 2014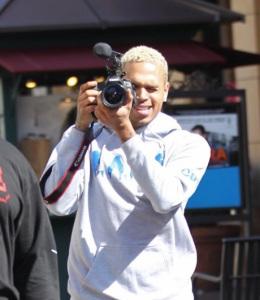 Chris Brown Has Been Released From Prison This a Month And Has Been Doing His Best To Evade Trouble And The Police By Surrounding Himself With Positive People . Chris Got Back In The Studio Immediately After Being Released To Drop His 0-100 Freestyle Letting His Fans Know Its Business As Usual .
As Focused As He Seems That Doesn't Halt The Prying Eyes Waiting For Him To Make Any Kind Of Mistake , Whether It Be The Media Or His Social Networking Accounts . BET Is Hoping To Follow Him Around For A Much Different Reason , A Positive One . The Network Would Like To Chronicle His Life On A Reality Show That Will Focus On His "Life After Jail" .
- Chris Is Due Back In Court In September For His DC Assault Case
Sounds Interesting Enough … Will You Be Watching .