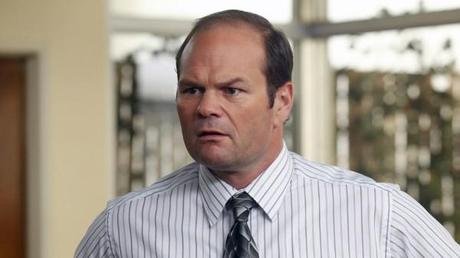 This years ratings for the NBC show The Office are down from last year. That could be because of all of the hype of Steve Carell leaving the hit show. James Spader who replaced him is leaving after this season but they are hoping to raise the numbers by having some well known guest on the show.
Chris Bauer (Andy Bellefleur) will soon be showing up on The Office. Here is a brief description about what he will be doing on the show.
"Chris Bauer, from True Blood and The Wire, will soon visit Scranton as "a manager of another branch who's angry at Jim and Dwight over clients that they've been stealing," according to Lieberstein"."
Looks like this will be a great episode to watch Chris play someone completely different. When we get more information on when this show will be airing we will let you know.
Source: Vulture – "Why James Spader Is Leaving and Ten Other Revelations About The Office"
Image Credit: HBO, Inc.