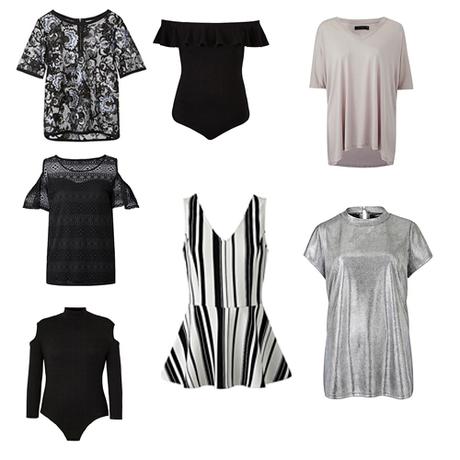 Glamorous Going out Tops
Over the years, I have noticed that more of my friends hold parties during the autumn and winter. This is probably because the days are shorter, which narrows down the activities you can enjoy. Holding a small party, or inviting a few friends around for dinner, is the perfect way to get everyone together. The autumn really is a great time of the year for partying, which means it is time to update your going out tops, so you can be ready at a moment's notice.
There are some fantastic options in the shops, right now. Below is my roundup of the best top styles and looks, for 2016.
Bare your shoulders
I am starting with a bit of a weird trend, bare shoulders. Oddly, despite the fact that the temperatures are dropping there are still quite a few off the shoulder, or cold shoulder tops available. These are stylish, flattering and add a touch of glamour, so I really like them, and are pleased to see them in many autumn collections. 
These tops are actually still practical for the winter months. If you are going to a party in someone's home, you know you are not going to spend any time outside. You are going to arrive in a warm car, and maybe walk for a minute or two to get inside a centrally heated house, so do not need to wear a heavy top for that type of night out. All you need to do is to wear a jacket to keep you warm on the walk between the car and the house, so baring your shoulders in the winter does not have to be an issue. Once in the house you can take the jacket off, which means you will be cool in a heated room as well as look great.
A classy jumper
If you do need something warmer, a jumper could be a great choice. This year, there are plenty of women's jumpers available in the shops. Most are the thick and bulky kind that are designed to keep you warm on an autumnal walk, but there are some really nice thin ones. Some of these would work really well as party tops. I particularly like some of the print jumpers I have seen in the shops this year. 
Figure hugging tops
At the moment, the underlying trend is for blouses and jumpers to be quite baggy. It is a great look that flatters most people's figures, but not everyone likes it, so it is refreshing to see some designers bucking the trend. There are some especially nice wrap tops available.
Something glitzy
If you like a bit of glitter, there are some great options available. For example, I recently came across a fantastic boxy style metallic top, and one with fantastic bead details. The shops are not flooded with glitzy tops, but there are still quite a few available, and you can expect to see more made available in the lead up to the Christmas party season.
It does not matter whether you need a top for a semi-formal dinner party, or a night of clubbing you will easily find the right top for you.