Did you know that not all timber flooring is the same?
You are probably thinking timber flooring is timber flooring – it's all the same, it's just wood after all.
Wrong!
There are a lot of things to consider when purchasing timber floorboards for your home – apart from the price, the color of the wood and the actual type of wood you want to choose.
When you buy timber flooring you need to think of it as making an investment IN your home and you need to know that your timber flooring will last for a long time, stay looking good and give you many years of reliable service.
When you are actually ready to choose timber flooring for your home, you need know a few things first so you can be assured you are going to get the best value from your purchase.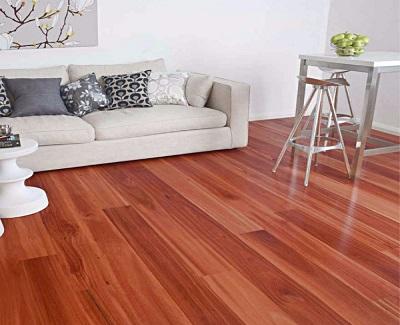 Does the flooring you are going to buy come with any warranties? We all understand the importance of warranties – especially when purchasing electrical goods, but some warranties come with exclusions that will void the warranty if something happens. It is in your best interest to always ask for a copy of the Warranty Terms and Conditions, be aware of what your warranty does and doesn't cover and try and cut through all the technical and confusing wording. You may find some warranties are very strict and offer some at times very impractical maintenance suggestions. Always do your research! Ensure that the company providing the warranty is still in business and is a reputable company should you need to make a claim.
Is the timber flooring from a reputable manufacturer? It's good to ask questions and here are a few to get you started –
How long has the manufacturer been selling its product in Australia?
Has the flooring won any awards or been featured in the media?
Do you have any testimonials from customers who have purchased this product?
Can I see a larger sample (on the floor) to get a feel for how it looks
By choosing a flooring specialist who has been in the industry selling and installing timber floorboards for many years reflects that businesses strength and reliability.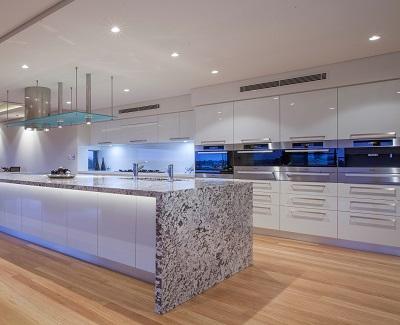 How scratch resistant is the coating on the surface of the timber floorboards? It's important to know how many coats – and the quality of the coats – have been applied to the timber floor boards. Look for highly scratch resistant coatings. The resistance of coatings to fine scratching is a good sign of how the timber floorboards will wear on your floor.
Remember that Timber floorboards come from *Mother Nature* – timber is not water resistant so it will expand when it gets wet and will contract when it dries out. Don't believe any brands that try and tell you otherwise. Take your time, if you do a little research and use a lot of common sense the timber flooring that has true value and a long life-span will be the product that shines through on your floors for years to come.