Most businesses, no matter what size they are, depend on technology in one way or another to gain an edge over their competitors. Modern technologies and software enable you to give a more effective service to your customers while also improving communication and collaboration among your team members and other stakeholders. It is critical, however, to ensure that you are investing in the appropriate technology. It should directly contribute to the achievement of your business objectives and the maximization of your return on investment. It must be relevant. For example, a professional videographer would need a decent camera but someone running a hair and beauty salon may not need it. Here, we look at how to choose the best tech for your business.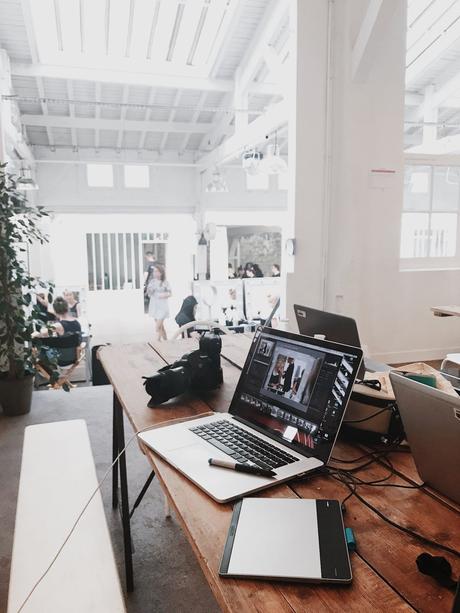 Create a list of your requirements and objectives
You must first learn how to conduct a technology audit before you purchase any technology. You can potentially outsource this service to a third-party or managed service provider that specializes in procurement. They will be able to evaluate your technical requirements and provide competent advice. Also vital is to describe the exact business objectives that investment in new technology will assist you in achieving. These should be quantifiable in order to devise a budgeting strategy.
Conduct research 
Look into industry trends if you want specialized hardware, software, or other equipment for the type of firm you own and operate. Investigate the brands your competitors are utilizing and whether or not they are affiliated with them. When working in the beauty business, for example, you will need to select the best skincare technology. An online retail store will need software that enables them to accept online payments. Consider forming relationships with other businesses in your industry to exchange information and advice.
Make a financial plan
Once you have determined your requirements, you may develop a realistic technology budget. It is worthwhile to consult with a financial expert about your budget because there are many new trends in technology budgeting to consider. Businesses are increasing their investments in tools and technology since they help to streamline various operations and leave a positive impression on customers. However, there are numerous ways to reduce costs, and a financial advisor with relevant industry experience will be able to assist you in this endeavor.
Consider the health and well-being of your employees
When determining your requirements, it is critical to consider the importance of providing a healthy environment for your employees. This means that a portion of your budget should be allocated to providing ergonomic working equipment and ensuring that they have the technology they require to execute their jobs as efficiently and effectively as possible. If you don't, you will merely notice a lull in your production. Your employees will perform better if they are comfortable and in good working conditions. Keep them fully informed about how to utilize the new technology you are adopting, and invest in proper training and development sessions to ensure they are comfortable with it.
Look at whether your tech is scalable
You should also evaluate the scalability of your technological solution. This refers to the organization's ability to adapt as your company expands. You must ensure that it can handle more users and large amounts of data, as well as being compatible with a variety of devices. If you intend to grow your company in the future, you will need technology and equipment that can keep up with your expansion plans, as well. This will ensure that you get the best possible return on your investment for all of your transactions.
Thank you for reading!