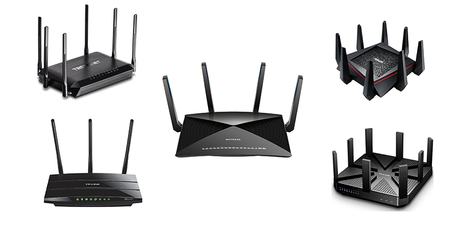 Given the abundance of wireless routers models available in the market, making the right choice can be challenging. Over time, the price for PC hardware has fallen significantly, so cost isn't the only parameter. As such, business owners need to think of other factors such as upgradability, bandwidth, network size, and security. These are the essential factors to consider when searching for a wireless router for an enterprise.
Security Features
No enterprise can overlook security when it has workers that use a wireless network to access and work on the web. However, enterprises operating at places where security is a prime concern can invest in routers that come with built-in encryption technology. You can also buy a costlier router that is equipped with a hardware-based firewall to aid in filtering internet access. These routers work well when an enterprise wants to protect its network and systems from various hacking exploits and attacks.
Connectivity
Business routers can be equipped with either or both wireless and wired connectivity features. As such, entrepreneurs have to figure out the type of router that suits the needs of their business. A router with wired connectivity features makes sense for a small office that has only a few desktop PCs. However, a router that supports both types of access works well for a fast-growing enterprise. Check the number of Ethernet slots that a router has before making a final decision.
Bandwidth
The number of devices and PCs accessing the web might be limited when one starts to use a wireless router in their workstation. However, that might change over time when more workers use the same router to access the web, making it necessary to synchronize and distribute bandwidth. However, some routers come with features such as wireless distribution system to let enterprises segregate their workplace traffic as per their needs.
Capacity
The speed at which a business router distributes data varies across models. However, today's routers are fitted with a feature, throughput, which aids in speeding up access to the web using office desktop PCs. Routers also come with varying amounts of RAM and flash memory to support fast wireless technologies.
Usage Pattern
The market is flooded with wireless routers that come with various features that can support only a few PCs and others several dozens of computers. As such, business owners should buy their routers based on their access needs and usage pattern. You might need to figure out whether or not you need remote access and advanced data protection features that are found in costlier and top-notch models. Even small businesses with a few desktop PCs might need a robust internet connection to run their operations smoothly.